2020 NBA Draft prospect Anthony Edwards could help the Cavs defensively
If the Cleveland Cavaliers select Georgia guard Anthony Edwards with their pick in the 2020 NBA Draft, it will be because of his offensive upside.
In Anthony Edwards' lone collegiate season at Georgia, Edwards averaged 19.1 points per game while shooting 40.2 percent from the field. While he wasn't the most efficient player in college basketball, his size, athleticism and shot-creating ability project that Edwards will develop into a strong scorer at the NBA level, and that should be enticing for the Cleveland Cavaliers.
Edwards has frequently been compared to Utah Jazz guard Donovan Mitchell and Indiana Pacers guard Victor Oladipo. The main reasons for these comparisons being similar play styles offensively.
Edwards is similar to these two All-Stars in the way he uses his quickness and athleticism to attack the basket for layups and dunks while also being able to hit pull-up jump shots. Edwards possesses solid ball handling skills that will be useful for him when attacking defenders at the NBA level.
But when considering the comparisons of Mitchell and Oladipo, a huge reason as to why both of those players are so important to their teams is their elite skills on defense. Donovan Mitchell stands at only 6-foot-1, but his long 6-foot-10 wingspan and his athleticism allows him to keep his opponents in check often, and enables him to recover to contest opponents if needed and be a factor in passing lanes.
Victor Oladipo stands at 6-foot-4 and has always been one of the better defenders at his position in the NBA. Furthermore, after averaging a league-high 2.4 steals per game during the 2017-18 season, Oladipo was named to the NBA All-Defensive First Team.
Both Oladipo and Mitchell are great defenders at their positions, and that is where those comparisons get a little tricky when considering Anthony Edwards. Although he showed flashes of good defense throughout his brief college career, overall Edwards was an extremely average defender last season.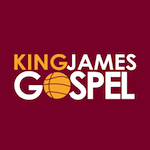 Want your voice heard? Join the King James Gospel team!
Write for us!
But that lack of elite defense should not scare the Cavaliers away from drafting Edwards if they are presented the opportunity in the 2020 NBA Draft, of which they are tied for having the best odds of landing the number one overall pick at 14.0 percent, per Tankathon. Because although his defense left much to be desired, there are still reasons why NBA executives like Cleveland general manager Koby Altman should believe in Edwards' defensive potential.
Here, I want to delve into a couple of reasons why Edwards could help the Cleveland Cavaliers defensively if they were to draft him.
We'll get started with the first now.