A 'growing belief' about lack of 2nd bubble, team mini camps is tough to hear for Cavs
It does not appear now that the Cleveland Cavaliers will be having team reps before the formal end of 2019-20.
In early July, ESPN's Jackie MacMullan reported that there were "deep discussions" about non-Orlando teams, such as the Cleveland Cavaliers, participating in a second bubble in September involving a "mini-training camp" for those clubs. Also a crucial element involved in that proposal, which would involve teams participating in Chicago, was teams having four Summer League-type games, though playing would be "voluntary."
Albeit that possibility seemed to be anything but set-in-stone, because of concerns regarding the novel coronavirus pandemic, of which NBPA executive director Michele Roberts emphasized then, as MacMullan noted.
In terms of more recent potential traction for non-Orlando teams, Rick Bonnell of the Charlotte Observer reported a bit under two weeks ago how those squads could have a week of team workouts at their respective cities in the second week of August.
From there, he hit on those said teams could potentially be able to have scrimmages against others of those teams in August in possibly two cities.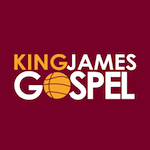 Want your voice heard? Join the King James Gospel team!
Write for us!
Again, though, it was still hard to tell if there would be something concrete would actually end up being agreed to, given the COVID-19 pandemic, and Bonnell stressed how neither the NBA nor the NBPA had agreed to that second proposal.
Now, it does not appear that either possibility seems likely to happen in coming months, per a report on Tuesday.
It is tough to hear for the Cavs that according to a Tuesday report from The Athletic's Shams Charania (also of Stadium) and Sam Amick (subscription required) that there is a "growing belief" among non-Orlando clubs that there will not be a second bubble, feasibly involving intrasquad scrimmages. Nor are individual in-market mini-camps likely, noted Charania and Amick.
Those would involve individual mini-camps at teams' own respective markets, for context. So while it again seemed far from a certainty that either could end up playing out, this Tuesday report from Charania and Amick was still unfortunate to hear about as a Cavs fan.
Cleveland.com's Chris Fedor also detailed how the Cavs were the furthest thing from pleased when they found out about them not being Orlando participants, for one.
He then alluded to how they've been among those strongly pushing to get something concrete done for non-Orlando teams, per a recent report, due to them losing out on valuable reps that teams such as the Sacramento Kings are getting in Orlando.
For the Cleveland Cavaliers, seemingly likely not having at least team mini-camps before the formal end of 2019-20 is tough to hear.
Cleveland it appeared was beginning to turn things around post-All-Star break after J.B. Bickerstaff took over the head coaching reigns, as the squad was 5-6 leading into the hiatus, but then again the hiatus ensued. While it was only an 11-game sample size, the Cavaliers were playing much better and the club was sixth in assist rate and 10th in effective field goal shooting percentage.
Could it have just been them galvanized to an extent by a mid-season head coaching change? Sure, but the team seemed to really respond to Bickerstaff, who had them especially engaged, which even was the case with Kevin Love. Andre Drummond, while he fully intends to pick up his player option for next season and should have more time with Love and others to gel in 2020-21, was starting to get more comfortable, and that was then halted.
Now, the Cleveland Cavaliers clearly have to be even more concerned about lack of team developmental reps/work most notably involving the young pieces, such as Darius Garland, Kevin Porter Jr. and others.
While Garland is past his meniscus injury that seemingly affected him last season and is feeling all the way back and ready to roll, per Fedor, and I believe that should help him, it still would be productive for him and others to have at least and in-market camp for reps.
Given Charania and Amick's report, though, it's tough to hear for Garland, who had recurring issues defensively last season and shot an underwhelming 40.1 percent from the field, about that "growing belief" about a lack of second bubble/in-market camps among non-Orlando teams.
Porter, who I have high hopes for next season and flashed tons of potential with 10.0 points per outing and was a really effective finisher/spot-up player, and had encouraging passing feel, would be missing out as well.
The same would go for Dylan Windler, who while he is reportedly progressing well in relation to complications involving a stress reaction in his left leg, would be potentially missing valuable reps, even within team ones. Windler could reportedly maybe participate in scrimmages if they are a possibility, that is, but it does not appear likely they'll be happening.
We'll have to see what plays out and while of course, COVID-19 is the reason for hesitation from the NBA/NBPA, it still would be meaningful for non-Orlando teams to have something organized, at least even for primarily young pieces.
That's if it could happen safely, but based on Charania and Amick's report, non-Orlando clubs don't see that as likely.
Hopefully the young pieces such as Garland, Collin Sexton, KPJ and others are doing all they can to stay sharp, albeit it seems that they are doing their very best to do so, which is at least a positive.