Darius Garland, Kevin Porter Jr. likely not making All-Rookie could be great for Cavs
Don't expect Cleveland Cavaliers youngsters Darius Garland or Kevin Porter Jr. to be All-Rookie selections.
On Thursday night, the NBA made its glorious return to action in the form of two primetime games. The Utah Jazz took on the New Orleans Pelicans, and the Los Angeles Lakers matched up against the Los Angeles Clippers. These were the first non-scrimmage games to take place in the league's Orlando bubble, of which the Cleveland Cavaliers are not going to be participants.
Both games came down to the wire and featured exciting endings, resulting in a perfect return to action night for basketball.
With regular season play coming to a close and with postseason basketball not too far in the distance, it is time to start thinking about yearly accolades. Every year with regular season play taken into account, members of the NBA media vote on awards such as Most Valuable Player, Defensive Player of the Year, Rookie of the Year, and others, and the voting for those awards reportedly ended on July 28.
Additional honors such as first, second and third team All-NBA, first and second team All-Rookie, and first and second team All-Defense are voted on after the regular season as well.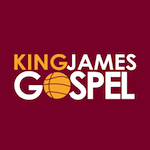 Want your voice heard? Join the King James Gospel team!
Write for us!
In the past couple of years, the Cleveland Cavaliers have not been heavily represented in discussions for things like MVP or first team All-NBA. The last Cavs player to have been honored with one of these yearly achievements was Collin Sexton, who was able to crack the All-Rookie second squad after the 2018-19 season.
I think it is safe to say that for the next few years, the only honor that we should expect to hear Cavaliers players mentioned with is the All-Rookie team. Andre Drummond could be awarded for his prowess at the center position feasibly next season, but having highly-touted rookies and young players should be the goal for the Cavaliers at this moment in time.
That brings us to the issue of the Cavaliers 2019-20 season rookies. Darius Garland and Kevin Porter Jr. were the two rookies that earned regular minutes in the Cavaliers rotation over the course of the season, while Dylan Windler unfortunately was injured.
Garland and Porter Jr. have talent, they're still incredibly young, both at the age of 20, and they both have the potential to develop into starters for the Cavaliers in the future, of which Garland was last season.
But there is absolutely no chance Garland or Porter Jr. will earn All-Rookie honors for this season, one would assume.
There is simply too large of a talent pool in this rookie class. Players like Zion Williamson of the New Orleans Pelicans and Ja Morant of the Memphis Grizzlies are absolute locks to make All-Rookie First-Team.
Brandon Clarke of the Grizzlies and Kendrick Nunn of the Miami Heat each played well enough on playoff level teams to earn All-Rookie honors, too, and there are plenty of other rookies who played well enough this season too make the pool of players far too vast for Garland or Porter Jr. to get any consideration. Tyler Herro of Miami and Eric Paschall of the Golden State Warriors come to mind, for instance.
Darius Garland and Porter Jr. probably won't make either of the NBA All-Rookie teams. But is that a bad thing for the Cleveland Cavaliers?
Often times, these postseason honors get overblown. The hype surrounding their announcement is almost more important to the league than who actually receives the accolades. That especially is the case in terms of the All-Rookie teams.
If a player is named to the All-Rookie first or second team, it obviously is a sign that that player has the potential to be great. But that does not mean that a player has to be named to one of those teams to have an All-Star-level career.
Plenty of players, such as Jimmy Butler of the Miami Heat, CJ McCollum of the Portland Trail Blazers, Pascal Siakam of the Toronto Raptors and De'Aaron Fox of the Sacramento Kings, have turned into great players after not making an All-Rookie team.
Making the All-Rookie team does not mean a certain player is not going to have a great career, it all simply depends on how that specific player reacts to missing out on the accolade. I think a good example of this is with Cavaliers guard Collin Sexton, who is fresh off leading Cleveland in scoring with 20.8 points per game.
As was noted earlier, Sexton actually did end up making the All-Rookie Second-Team after the 2018-19 NBA season. But earlier that year, Sexton was snubbed from earning a roster spot in the Rising Stars Game during NBA All-Star Weekend.
Sexton did not let the disrespect of not making the Rising Stars squad stop him from finishing the season strong. Per a report from Cleveland.com's Chris Fedor, Sexton used the snub as motivation to continue becoming a better player. Missing out on an accolade is not the end of the world for a young player, what counts is how they react to it.
If Garland and Porter Jr. both miss out on All-Rookie honors, it could end up working out in the Cleveland Cavaliers favor.
Doing so could provide them each with the added motivation needed to take the next step and become better players for their franchise. If they miss the teams, Garland and Porter Jr. could see it as an opportunity to prove the voters wrong. They could take the disrespect and work harder during the offseason to become better than ever during their sophomore seasons.
For the Cavaliers franchise, Garland and Porter Jr. potentially missing out on NBA All-Rookie honors could be a blessing in disguise. The young players could use it as motivation. Or, they could think nothing of it and prepare for the season as they regularly would.
If I was Cavs general manager Koby Altman or team head coach J.B. Bickerstaff, I would be hoping to see the young players use their situation as motivation to become better players.
Garland was reportedly affected some by his meniscus injury dating back to college at Vanderbilt still, and perhaps that played into him being somewhat timid an fairly underwhelming as a scorer with 12.3 points per game on just 40.1 percent shooting.
Garland did show improvement as a playmaker as the season progressed with 5.1 assists per outing in his final 26 games active, but he still again was underwhelming overall and struggled mightily defensively. Porter Jr. meanwhile flashed plenty with 10.0 points, 3.2 rebounds and 0.9 steals per outing, but consistency overall was still an issue largely.
Moreover, if Garland and KPJ were to both miss All-Rookie, it could be a great thing for the Cleveland Cavaliers because players who can find motivation in any situation are often the ones who rise to the top.
Hopefully that is what we will see from Darius Garland and Kevin Porter Jr. in 2020-21.