2 ways Dylan Windler could help Cavs, regarding offensive rebounding
Dylan Windler was a highly productive rebounder in college, and the Cleveland Cavaliers hope that carries over.
First things first in relation to what Dylan Windler could bring for the Cleveland Cavaliers, he could end up being a knockdown shooter. Windler hit 40.6 percent of his 534 three-point attempts in a four-year collegiate career at Vanderbilt, and in the near future for the Cavs, I believe Windler should help Cleveland via spot-ups and from shooting off of movement.
Windler is a polished pull-up shooter and could be a terrific cutter for the Wine and Gold, too. Of course, Windler has not appeared with the Cavaliers yet, as he was not able to play in 2019-20 due to complications involving a stress reaction in his left leg.
Windler could've reportedly made his Cavs debut if Cleveland had a handful of more games in 2019-20 by being invited to Orlando, but the Cavs were not one of the top 22 teams that fit that criteria.
In any case, while non-Orlando teams it does not appear will be having four Summer League-type games via second bubble in Chicago in September, which was being discussed previously, per a report from ESPN's Jackie MacMullan, maybe Windler will be involved with Cleveland anyway.
Non-Orlando teams such as the Cavs could potentially have group workouts first in their own respective cities next month, and then could possibly have some workouts/team scrimmages against other squads in that realm in two non-Orlando cities, per a report from Rick Bonnell of the Charlotte Observer. Bonnell did note, though, how that proposal has not been agreed to by either the NBA or the NBPA yet, but that from that time of the report last week, that there could be a decision what is now this week.
So maybe Windler could participate in scrimmages with the Cavs in that case, given that he is reportedly progressing along in his rehab? We'll see, but given the novel coronavirus pandemic, it's uncertain whether or not the possibility will be there.
Anyway, while it is clear that Windler could very well help the Cavs from a shooting standpoint next season, and could help from a secondary playmaking standpoint, his rebounding shouldn't be glossed over.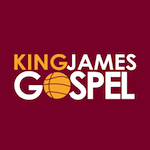 Want your voice heard? Join the King James Gospel team!
Write for us!
Windler averaged 7.8 rebounds per game in his career at Belmont, which also included him putting 10.8 boards per contest as a senior. Windler could definitely be a quality grab-and-go piece for the Wine and Gold in coming years after defensive rebounds, but he could aid the Cavs in relation to the offensive rebounding element, too.
Here, we'll hit on two ways Windler could help the Cleveland Cavaliers, in regards to the offensive rebounding element.
The first has to do with the more straight forward way.