Cavs, other teams could reportedly play in second NBA bubble in 2020-21
The Cleveland Cavaliers and other NBA teams could reportedly play in a second NBA bubble next season, at least at this juncture.
The Cleveland Cavaliers were 19-46 heading into the current NBA season's novel coronavirus-induced hiatus which started back in then-early-to-mid March.
The Wine and Gold appeared to be heading in the right direction post-All-Star break leading into that time, as they were a more respectable 5-6, and J.B. Bickerstaff taking over the head coaching reigns seemed to be a positive. In that span, Cleveland was sixth in the league in assist rate and 10th in effective field goal percentage, and it would've been nice to see how Cleveland could've fared the rest of the way.
The Cavs 2019-20, at least in terms of any more official regular season games, is over, though, as Cleveland was not one of the league's top 22 teams invited to the season resumption in Orlando.
Granted, Cleveland and the non-Orlando teams could end up having a week of team workouts at their own cities beginning the second week of August. From there, they could possibly have workouts and then potentially be able to have scrimmages against others of those teams next month in possibly two cities, all of that per a report from Rick Bonnell of the Charlotte Observer last week.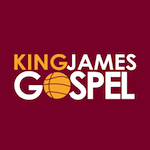 Want your voice heard? Join the King James Gospel team!
Write for us!
Bonnell noted that this possibility has not yet been agreed to by the league and by the NBPA, so we'll have to see that on this proposal. Bonnell then added that, per his sources, we could see an announcement on this proposal "next week," so perhaps within the next few days.
That wouldn't end up being a second bubble scenario which would feature team mini-camps and eventually four even Summer League-type games in Chicago for the non-Orlando teams, which was something the league was in discussions about for September, per a report from ESPN's Jackie MacMullan.
Albeit this sort of thing involving even the report from Bonnell for teams like the Cavaliers could be beneficial for development of young pieces such as Darius Garland, Collin Sexton, Kevin Porter Jr. and others, but we'll see what plays out in relation to COVID-19 concerns.
Looking at 2020-21 for the Cleveland Cavaliers and other teams, we could see NBA clubs, at least for now, end up playing in a second NBA bubble, per a Tuesday report.
That came per a report on Tuesday from ESPN's Tim Bontemps, of which the executive director of the NBPA, Michele Roberts, highlighted how the bubble concept has had its positives for containment of spreading COVID-19 in Orlando.
That's been thus far for the NBA restart, and here was a soundbite involving Roberts' comments in a phone interview Tuesday, as transcribed by Bontemps.
"If tomorrow looks like today, I don't know how we say we can do it differently," Roberts told ESPN in a phone interview Tuesday afternoon. "If tomorrow looks like today, and today we all acknowledge — and this is not Michele talking, this is the league, together with the PA and our respective experts saying, 'This is the way to do it' — then that's going to have to be the way to do it."
Bontemps then emphasized how to this point, the bubble is working in that there have been three weeks without a positive test, and "only two positive tests at all — both when players arrived on campus, thus preventing COVID-19 from penetrating it."
Additionally, Bontemps then noted how the MLB is playing with teams traveling and playing in home stadiums sans fans, but that the risk for spread seems to an exponentially larger concern than the NBA bubble.
"After an outbreak within the Miami Marlins, who have had 17 members of the team's travel party test positive for the virus, causing the team's games for the rest of the week to be postponed, along with games between the Philadelphia Phillies — Miami's last opponent — and the New York Yankees, it's clear just how difficult trying to play sports outside of a closed, sterile environment will be."
From there, Bontemps noted how Roberts alluded to how though she would want people to reside with their families ideally, she still is seemingly unsure for now what things will like come December 1, which is set to be the beginning of 2020-21 for the Cleveland Cavaliers and other teams. Bontemps hit on how Roberts noted how based on just for now what she knows, "if the bubble is the way to play, then that is likely gonna be the way we play next season, if things remain as they are."
Bontemps also noted how though Roberts previously told ESPN's Ramona Shelburne a few months back how she was concerned about players feeling as if they were being "incarcerated," Roberts stressed how she's more than pleased with how the bubble has turned out.
She touched on, via Bontemps, that the stringent health protocols are working, but it's been largely a simple process that players are mostly "cool" with playing out.
Moving on from Bontemps' report, he then noted how NBA commissioner did previously notify players via call in May that live attendance, relating to earnings from that, could add up to "40%" of the yearly revenue of the league, regarding the virus' impact on fan attendance, which will feasibly be limited it seems.
He also touched on how playing a full schedule could be made more difficult due to COVID-19. On that revenue front, it's not certain how things will be totally ironed out, Roberts noted, via Bontemps, but did say how the league/NBPA are in "some very high-level discussions," and will seemingly keep at that.
Lastly, when the two sides get more to the concrete discussion on that, Bontemps emphasized how the certain aspect is that Roberts touched on how they will figure that out, but there will not be discussions "about a complete renogiation of the league's collective bargaining agreement."
Either the league/union can opt out of that on "Dec. 15, 2022," as h/t Bontemps, but Roberts isn't crossing that bridge later on and will be concerned with the league's revenue situation for next season, Bontemps mentioned.
Okay, so at this point, given those details involving how the bubble has worked from Roberts, as was transcribed by Bontemps, perhaps the league will play out next season via bubble again, or maybe it would for some of the season.
It doesn't seem to be a certainty, and we'll what happens involving medical progress throughout these coming months.
Regardless of whether or not a bubble is the format, though, I can't wait to see Sexton, Porter, Kevin Love, Larry Nance Jr. and other Cavs back in action in 2020-21.
Us Cavs fans really miss seeing the Wine and Gold in meaningful game action.