One member of Cavs reportedly has LaMelo Ball atop their draft board
LaMelo Ball is a player that looks to be one of the top prospects in the 2020 NBA Draft and he could be in play for the Cleveland Cavaliers.
Through the past few drafts for the Cleveland Cavaliers, it seems as though they have been drafting guard after guard. With a lot of uncertainty heading into this upcoming draft lottery for the Cavs, one question remains that nobody seems to have a clear answer to: should they really draft another guard?
The 2020 NBA Draft is filled with guards, especially among top prospects. Now the Cavs did select Collin Sexton in the 2018 draft and Darius Garland highly in the 2019 draft.
Additionally, according to the agent of 2020 prospect Killian Hayes of the BBL's Ratiopharm Ulm, Cleveland has very little to no interest in selecting a guard, but with the draft a ways away, that could seemingly be a smoke screen, as KJG's Dan Gilinsky hit on.
Plus, there are reportedly two guards of the three players in the top tier of prospects from the Cavs' perspective, those being LaMelo Ball of the NBL's Illawarra Hawks and Georgia's Anthony Edwards. The lone big is said to be James Wiseman, who played briefly at Memphis.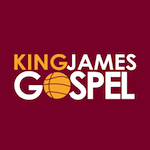 Want your voice heard? Join the King James Gospel team!
Write for us!
Moreover, in relation to Ball, there is reportedly one member of the Cleveland Cavaliers that has him atop their draft board.
Per Cleveland.com's Chris Fedor, one member of the Cleveland Cavaliers organization has LaMelo Ball as the best player in the 2020 NBA Draft class.
In terms of who the Cavs have at the top of their draft board, at least that one member and with him in their top tier, I definitely can believe it and could see the Cavs going for a guy like Ball this draft cycle. Why?
Darius Garland had a very weird rookie year. That said, nobody should be giving up on him after one season, and him seemingly second guessing in regards to a meniscus injury he suffered in college at Vanderbilt, per a Fedor report, didn't help.
Realistically, I strongly believe that Sexton is the best guard currently on the roster, and he is fresh off leading the Cavaliers in scoring with 20.8 points per game. Projecting forward, it could be a very interesting starting lineup if the Cavs had along the lines of Ball/Sexton/Kevin Porter Jr./Kevin Love/Andre Drummond.
On the potential Ball subject, though, per a report from SNY's Ian Begley, "multiple teams believe Ball and those in his circle prefer he lands in New York."
Begley did note that those clubs are likely to pick after the New York Knicks, but either way, Ball to the Cavs if he's available would definitely seem to be in play.
While it is very difficult to know if Ball will be the real deal or not, I believe that he is going to be a very big contributor to whatever team he ends up with. Ball did not play college ball, as he chose to go overseas and play professionally elsewhere in Australia's NBL.
Ball and Garland are both very strong passers, but Ball has a little more flash to his game, something that doesn't always work out for the best. However, Ball has truly rare court vision and feel, which led to him having 6.8 assists per outing with in NBL play, and while shooting is a major question mark, he could be an especially promising young playmaker for the Cleveland Cavaliers.
Again, a starting lineup that consists of a few taller guards with a forward and center duo that has the ability to stretch the floor could be a lot of fun. If Ball is still there when the Cavs are on the clock in the 2020 NBA Draft, do not count him out.
While the best option may be to draft a big man, such as a defensive presence in USC's Onyeka Okongwu, for instance, it could be very tough to pass on a potential young star like Ball, and even more so with all the hype and talent.