How Kevin Love can help Anthony Edwards if he's selected by Cavs in 2020 NBA Draft
The Cleveland Cavaliers should have a good chance at being able to select Anthony Edwards in the 2020 NBA Draft.
The Cleveland Cavaliers are tied for having the best odds of landing the number one pick in the 2020 NBA Draft at 14.0 percent. Cleveland solidified themselves as a bottom three team in 2019-20 with the league's second-worst record, and while the Golden State Warriors finished out with the league's worst and the Minnesota Timberwolves were third-worst, the three have the same odds of landing the first pick.
The Cavs are guaranteed to have a top six selection, per Tankathon. As a result of the Cavs being tied for having the best odds at landing the number one pick in the upcoming draft, though, it is very likely that they will be firmly in the Anthony Edwards sweepstakes.
While some may think that it would make no sense for the Cavs to pick another guard in the lottery for the third year in a row, Edwards seems to be arguably the best prospect in the draft and a prospect that would be too talented to pass up on for Cleveland, as KJG's Robbie DiPaola hit on.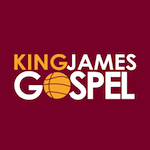 Want your voice heard? Join the King James Gospel team!
Write for us!
While the agent of 2020 NBA Draft prospect Killian Hayes of the BBL's Ratiopharm Ulm emphasized how Cleveland has very little to no chance of picking a guard, that could seemingly be a smoke screen, as KJG's Dan Gilinsky stressed. Plus, Edwards is reportedly among Cleveland's top tier of prospects in the upcoming draft.
If the Cavs were to select Edwards, it could very well lead to Darius Garland being shifted to a bench role next season, and eventually, Cleveland could look to trade Garland down the road. Either way, Collin Sexton and Edwards could make for a high-powered backcourt for years to come, with Sexton hopefully being able to improve as a playmaker to some extent, but both would be really talented scorers.
With Kevin Love being the veteran leader on the team next season, if the expiring Tristan Thompson signs elsewhere, which would seem to be a high possibility, and potentially the only player remaining from Cleveland's four consecutive NBA Finals appearances, Love would need to make sure that Edwards develops properly early.
There are two major ways in which Love can help Edwards through 2020-21 and/or beyond with the Cleveland Cavaliers if the latter is drafted by Cleveland.
We'll get into those two ways now.