3 under-the-radar 2021 NBA Draft prospects for the Cavs to target
The 2021 NBA Draft will be a deep and talented one, and here, we'll hit on three under-the-radar prospects for the Cleveland Cavaliers to potentially target.
The Cleveland Cavaliers sit in a very intriguing position in the next few upcoming draft seasons as an organization.
The team may very well trade away their likely key remaining veterans such as Andre Drummond and Kevin Love in favor of a complete youth movement this upcoming season and as such, will continue to simply look for more game-changing talent to help vault this team back to contention status.
Cleveland does seem to want to give Drummond more time alongside other pieces, though, and they do still hold Love in extremely high regard, and plus, per a report from ESPN's Brian Windhorst, some expect teams to lose in the "tens of millions per franchise" in 2020-21, due to the novel coronavirus pandemic's impact. Windhorst touched on how some owners may look to "slash payroll," and/or perhaps look to "offload draft picks."
That wouldn't end up being the Cavs, though, whose next draft is a crucial one for their rebuild. Regardless, whether or not Cleveland does look to move Drummond, who fully intends to pick up his player option for next season, or Love, and/or could maybe a find a suitor is uncertain, it is evident that in coming years, Cleveland will be looking to play young pieces big minutes. The 2021 NBA Draft should be a loaded one, too, in particular.
There are many players to pick from in terms of underrated options in the supposed 2021 NBA Draft pool and some will absolutely even be considered more under-the-radar by prospect or recruiting ranking status. Here, though, the three players included will all be looked over in some way, not viewed as highly in the draft circles (at least as one might think), or simply would make great additions to the Cleveland Cavaliers' organization based on their current capabilities.
There is also certainly an argument for all three potentially going later in the first/early second-round to as high as even top three overall, depending on how well they play in the 2020-21 NCAA season at their respective schools.
They each, at this current moment, sit near the middle of a seemingly star-studded draft pool, rather than the top, based on most draft boards and available 2020-21 NBA Mock Drafts available pretty much anywhere you can find, such as CBS Sports, or Sports Illustrated, for example.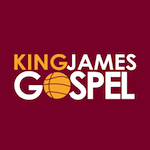 Want your voice heard? Join the King James Gospel team!
Write for us!
Each prospect, despite being underrated and/or under-the-radar draft prospects, present a unique and even star level potential in the future with their blend of athleticism, personality and talent.
All three will likely be quality, even safe selections in that they all have the capability to find their proper role on an NBA team, and there is a pretty good chance considering the current development of the Cavaliers' young talent that the team can be the right organization for each of these young athletes.
With that being said, we'll hit on those three under-the-radar prospects for the Cleveland Cavaliers to potentially target in the 2021 NBA Draft now.
With this all kept in mind, let us kick it off with a fun one.