Six players the Cleveland Cavaliers missed out on in the NBA Draft
The Cleveland Cavaliers have had their share of misses in the NBA draft.
The Cleveland Cavaliers are notorious for being a franchise that messes up in the draft. In recent history, many of the teams' only draft picks that have been seen as a good pick or went on to have major success in the NBA came from a top five selection.
More times than not, those picks should always be sure-fire players and players that go on to have long and prosperous careers in the league. Unfortunately in Cleveland's case, there have been many times in Cavalier history that the team has selected a player with a future NBA superstar still being on the board and sometimes being selected just a few picks after the Cavaliers make their selection.
Despite this, when the team has hit on a draft pick in the more recent past it has been a hit-out-of-the-park selection like Kyrie Irving and LeBron James, who were both the number one overall picks in their respective drafts in 2011 and 2003.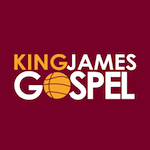 Want your voice heard? Join the King James Gospel team!
Write for us!
Today we will be looking at times that the Cavaliers were just a couple picks away from stumbling onto a diamond in the rough and instead chose a player who had much less of an impact than the player they would actually select.
Here, we'll highlight six players that the Cleveland Cavaliers missed out on in the NBA draft.
Not all of these ended up being listed chronologically by draft year, for reference, but all are stars the Cavs missed out on and jumped out anyhow. We'll get right into it, with the first one being an NBA legend and one of the best scorers and competitors in the history of the league, without a doubt.