Cavs: Better contests of catch-and-shoot players are key for Kevin Porter Jr.
Kevin Porter Jr. flashed defensively as a rookie, but a key area for him to improve on for the Cleveland Cavaliers jumps out.
Kevin Porter Jr. is one of the Cleveland Cavaliers' best young players, and with him putting up 10.0 points and 2.2 assists per game as a bench contributor in 2019-20, he should have a bigger role in year 2.
He would seem to be poised for playing over half of games going forward from here on out, whether that's eventually as a starter or feasibly playing starting minutes in the majority of instances, anyhow.
Porter has a high ceiling as an on-ball creator, given his finishing polish, handle and ability to generate space off-the-bounce. His passing feel and spot-up scoring efficiency were both positives from his rookie campaign, too, along with him posting a respectable 4.3 defensive rebounds per-36 minutes.
On the defensive end, while Porter did over-extend at times on-ball, I thought he did a decent job and often even against opposing 3's, given that most of his minutes were logged at that spot.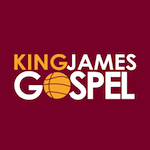 Want your voice heard? Join the King James Gospel team!
Write for us!
That was as a result of Dylan Windler, who likely would've been Cedi Osman's primary backup at the 3, not playing at all in 2019-20 due to complications involving a stress reaction in his left leg. Fortunately, Windler is reportedly progressing well in his rehab from that, though, and I'd imagine should be mostly healthy next season, and could seemingly be a quality rotational option at the 2 and 3 in stretches.
Swinging back to KPJ's defense, though, what was also good to see in that realm was him being able to be a factor in opposing passing lanes. Porter had 1.4 steals per-36 minutes, and with his explosiveness end-to-end, that led to more easy buckets for himself, Larry Nance Jr. and others at the other end via transition after takeaways due to Porter's instincts.
That said, one area defensively does jump out in regards to a focus area for improvement for KPJ for 2020-21 to me.
Porter does need to improve for the Cleveland Cavaliers when it comes to closing out to catch-and-shoot players.
Next season and in the near future, it is fair to say that Porter does need to clean up his contests of shooters, in relation to catch-and-shoot situations, in particular. Again, KPJ posting 1.4 steals per-36 was impressive from a team instincts aspect, and I still want to see Porter make plays in passing lanes when that's feasible.
At times, though, objectively, KPJ did seem to occasionally try to jump rotations which led to ball-swings to his primary assignment getting a relatively clean spot-up basket, or there were times when Porter was a bit out of control and led to an ineffective closeout.
I'm not going to grill Porter here as a rookie, especially with him being a willing helper/rotator with him often trying to aid the likes of Matthew Dellavedova, Nance inside if his matchup was bigger, and/or in stretches with Darius Garland/Collin Sexton.
Albeit closing out to shooters is a clear focus area for improvement for KPJ in year 2, considering he placed in just the second percentile in primary coverage against spot-up shooters, per Synergy Sports.
That was on a frequency of 28.1 percent, too, and closeouts to catch-and-shoot players was something coming into the last draft that was a weakness of Porter's, according to The Stepien's Spencer Pearlman, though that was more so due to effort noted Pearlman at the time.
At times, Porter would have unfortunate fouls in these instances as well, as evidenced by a shooting foul frequency of 6.0 percent.
However, to me, as KPJ gains more experience with the Cleveland Cavaliers, he'll gradually improve in his closeouts to catch-and-shoot players, and it wasn't seemingly due to a lack of effort in his rookie season with the Cavs.
Porter being matched up with 3's could've factored into that some, too, though his 6-foot-9 wingspan helps him, and his problems with closeouts to catch-and-shoot players had much more to do the timing.
Porter does need to get through off-ball screens better to deter players more so in the cutting sense, and still needs to be more disciplined against off screen shooters, but Porter placing in the 49th percentile against off screen scorers on a frequency of 13.7 percent, per Synergy, wasn't bad. KPJ seemed to do a better job as his season progressed at getting back to stay in fairly solid guarding position in off screen situations, and more so against curls.
Anyhow, it will pay off for Porter and the Cavs, though, if he is just a bit quicker/more sound in his contests of spot-up shooters overall in 2020-21, and in doing so, I'm not saying Porter wouldn't be able to be a factor in passing lanes.
With Porter's ability to still be more than capable of getting out to contest and still deter drivers to boot even after rotating with his quickness, of which Pearlman hit on, I'd firmly expect him to be able to make considerable strides in contesting ability next season.
As he gets more comfortable from a team defensive perspective, I'd think KPJ's contests on catch-and-shoot scorers will be much crisper possession-to-possession, game-to-game and month-to-month next season. Even working with Nance, who placed in the 75th percentile against spot-up scorers, per Synergy, in 2019-20, I'm sure could help Porter.
It's not as if that was only because Nance was guarding slower bigs as opposed to 2's and 3's, either. Nance guards perimeter players admirably often times when he's needed for it, and he's one of Cleveland's best rotators, both to the interior and on the perimeter to contest shooters/deter slashers.
Albeit again, don't expect this issue to linger for KPJ. That's especially if the Cavs drafted a highly capable defender in the 2020 NBA Draft to help Porter and others such as Auburn's Isaac Okoro, Florida State's Patrick Williams or USC's Onyeka Okongwu, for instance.