Cavs: Kevin Porter Jr.'s defensive rebounding shouldn't be discounted
Kevin Porter Jr. proved to make quite an impact on both ends in 2019-20 for the Cleveland Cavaliers, and his defensive glass cleaning was noteworthy.
As Cleveland Cavaliers fans have expressed, the future seems very bright for youngster Kevin Porter Jr. with the Wine and Gold. In 2019-20, Porter showed big-time potential with 10.0 points per game, and his finishing ability, handle and the varying pace he played at really jumped out with him in the scoring sense.
Porter proving to be efficient on spot-ups was a positive, too, along with his cutting timing improving as the year progressed. Plus, KPJ had 2.2 assists per game, and his passing feel throughout the year was particularly encouraging to see from my perspective.
He had an assist rate of 17.1 percent in his last final 12 games active before he missed what would be ultimately be Cleveland's last three games before the novel coronavirus-induced hiatus and eventually the end of 2019-20 for the Cavs.
That feel led to easy baskets on a number of occasions throughout games for the likes of Larry Nance Jr., Kevin Love and others.
Along with the scoring/passing prowess of Porter, him having 0.9 steals per outing was notable, and although Porter did have some trouble overextending at times on-ball, he more than held his own even mostly not playing with natural position. That was with him as Cedi Osman's primary backup at the 3.
That came as a result of Dylan Windler missing the season due to complications involving a stress reaction in his left leg.
Anyway, while we won't seemingly see Porter at the 3 nearly as much in 2020-21, overall, his feel for getting in passing lanes for steals/deflections was great to see in games. Next season, I'd expect him to improve off-ball in terms of navigating through off-ball screens, too.
So in any case, while those other areas of Porter's game got the focus, as is understandable for a perimeter player, Porter's defensive rebounding shouldn't be discounted, though.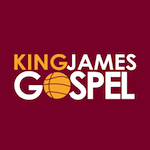 Want your voice heard? Join the King James Gospel team!
Write for us!
KPJ's help as a defensive rebounder for the Cleveland Cavaliers shouldn't be glossed over.
Now, Porter having 3.2 rebounds per game overall, of which 2.8 were defensive, may not sound like an earth-shattering clip. As a rookie bench contributor that played 23.2 minutes per outing, though, that was another bright spot to me from what KPJ showed in his rookie campaign.
That showed Porter's timing in helping out the likes of Nance, Love, and pre-trade deadline, John Henson, and post-deadline, Andre Drummond was often aiding Cleveland on the defensive glass. Porter's defensive rebounding clip of 12.1 percent, per NBA.com, was also very respectable.
For a 6-foot-4 perimeter player, that was an added team defensive boost, and as the season wore on for KPJ, we were seeing him gradually more comfortable as a grab-and-go threat. That led to easy opportunities for him and others, such as Nance, at the other end.
Next season, I'd expect that to continue with KPJ, as he, similarly to Windler, is very active and has the requisite positional awareness to have a consistent presence as a defensive glass cleaner. That's even as a perimeter player.
Porter had 5.0 overall rebounds and 4.3 defensive rebounds per-36 minutes in 2019-20, and he and Alfonzo McKinnie (6.9 rebounds per-36) did admirable work in that regard, and with both being highly capable finishers in transition, they helped turn some stops into quick offense. That was in odd-man situations alongside one another some as well.
Moreover, especially with KPJ almost certainly set to have more burn in 2020-21 and play more than half of games on most occasions going forward, his help as a defensive glass cleaner should consistently aid the Cleveland Cavaliers in games.
I'd expect Porter to have more free reign to attack in secondary transition, too, which could lead to more free throw chances and for him to open up opportunities for Windler, Sexton and Darius Garland as shooters.
Needless to say, don't discount KPJ's impact as a defensive rebounder when he's out there for the Wine and Gold.