Dion Waiters' second go-round with LeBron James on LAL should be much different than on Cavs
Dion Waiters and LeBron James are teammates once again on the Los Angeles Lakers, and this time should be much different than their Cleveland Cavaliers days.
Dion Waiters had his moments on the Cleveland Cavaliers in a few seasons after which he was drafted in 2012 by the Wine and Gold. While Waiters could fill it up at times for Cleveland, it did continually seem that Waiters and then-Cavs budding star Kyrie Irving, did not coexist.
It was evident that Irving, who is now on the Brooklyn Nets after being dealt to the Boston Celtics following a trade request before 2017-18, was going to be special, and that he was then a franchise building block.
When looking at when LeBron James would eventually return to Cleveland in the summer of 2014, Irving turned into an outstanding number two option, with then-trade acquisition Kevin Love as the number three.
In the three seasons the two played together and/or the three, Irving clearly showed he was a near-ideal fit with his all-around scoring ability, and still being a capable ball-mover with his gravity as a scorer. As we all remember so vividly, Irving and James were magnificent in the 2016 NBA Finals comeback over the Golden State Warriors, and Irving hit the go-ahead shot in Game 7 of that.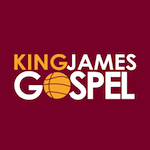 Want your voice heard? Join the King James Gospel team!
Write for us!
So how did Waiters fair with James as his teammate? Waiters didn't have the opportunity for long, as he would eventually be dealt to the Oklahoma City Thunder early on in 2015, and in the then-three-team trade also involving the New York Knicks, Cleveland landed what would be a key perimeter piece in J.R. Smith.
Cleveland moving Waiters was a logical move at the time, as though he was a bench contributor, he did not mesh well with that then-Cavs squad and James, really.
Recent comments by a Cavs executive in a report by The Athletic's Joe Vardon, Bill Oram and Jason Lloyd (subscription required) stressed how Waiters was not doing his part on the floor in the early part of James' return, and that made dealing him a wise move. Smith quickly was a catch-and-shoot weapon with the Cavs, too.
Moreover, as Vardon, Oram and Lloyd essentially pointed out, Irving and Waiters, didn't see eye-to-eye at all in their time as teammates, once again.
Vardon, Oram and Lloyd mentioned how then-Cleveland Browns star Josh Gordon noted on an ESPN talk show appearance how him and Waiters lived in the "same building" and he knew there was an issue there, as h/t Cavaliers Nation's David Akerman. So Cleveland moving Waiters when they did was a smart move.
Waiters' tenure with the Thunder didn't go too well, but he did show out some with the Miami Heat following that. Injuries, such as to his ankle in early 2018, and other issues led to him no longer being with the Heat and really making as much of an impact as he could've, though.
He was only active in three games with Miami in 2019-20, and was a piece in a three-team trade involving the Memphis Grizzlies and Minnesota Timberwolves, but was waived shortly after being dealt to the Grizzlies.
Moving past that to more recently, Waiters and James will look to have a productive reunion, if you will.
I see this time as being much different than Waiters and James' short time together with the Cleveland Cavaliers, too.
Waiters was signed by the Los Angeles Lakers shortly before the NBA season's novel coronavirus-induced hiatus, and he could end up playing a rotational role for L.A. in the season's restart in Orlando. The high-lottery-bound Cavs won't be participating in that, meanwhile.
I'd imagine that Waiters and James have briefly touched on their prior time together, but probably are just fine now and have definitely moved past it. In terms of on the floor, Waiters could fill in some as a playmaker in spurts, especially with Rajon Rondo recently reportedly injuring his thumb.
Additionally, similarly to J.R. Smith actually, who signed with the Lakers before the league's transaction window for this season ended, I could see Waiters, who has improved as a deep shooter since before in Cleveland by and large, to maybe be a serviceable catch-and-shoot rotational player.
In Waiters' time with the Heat, in particular, he hit 36.8 percent of his three-point attempts, and had 13.9 points and 3.6 assists per game. Anyhow, to me, it seems pretty clear that this second go-round with James and Waiters as teammates should be much different on the Lakers than it was on the Cleveland Cavaliers.
I'd think that Waiters, much more so than on the Cavs, will be cast in a smaller role than as a key bench scorer, and I wouldn't think would be called upon in every game, though, at least for now.
Maybe I'll be proven wrong in that regard, but either way, with no Irving-related issues/potential for drama there, and L.A. being such a talented, veteran-laiden team that has the presence of Anthony Davis, Danny Green, and others, I'd imagine Waiters should fit in fine from a locker room standpoint.
That wasn't seemingly the case when him and James were teammates briefly before, but again, this time, with Smith, too, seems so much different, and in a good way for both Dion Waiters and LeBron James I'd think.