Cavs: Report reiterates how re-signing Matthew Dellavedova would be for mentorship
Matthew Dellavedova is a player that I believe the Cleveland Cavaliers should re-sign in the upcoming free agency period.
It was evident that this now-past season for the Cleveland Cavaliers, that Matthew Dellavedova did not have the year he wanted as a shooter, especially from three-point range. Dellavedova hit what was by far and away a career-worst 23.1 percent of his three-point attempts, and that hampered his play for much of 2019-20 when he was on the floor.
Dellavedova has never been known for being a rotational scorer per se, but for much of his career, he did at least show ability to hit catch-and-shoot three-point attempts.
For his career, Delly has hit 36.8 percent of his three-point attempts, but again, this past season, the train went off the tracks in regards to his perimeter shooting. In 2018-19, he hit 33.6 percent of his triples, which wasn't great, but not nearly as awful as was the case in 2019-20.
This now-past season, from the Cavs' perspective, Delly had been utilizing an altered shooting motion that he had worked on this prior offseason with his former teammate at St. Mary's in Paul McCoy, per a report from Cleveland.com's Chris Fedor.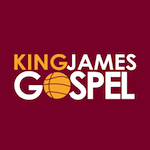 Want your voice heard? Join the King James Gospel team!
Write for us!
Fedor would then hit on how Delly used the HomeCourt app to see how he was doing with his changed motion, and even how Delly became "one of many high-profile investors in the app that partnered with the NBA prior to this season."
Nonetheless, for the vast majority of the 2019-20 campaign, when Dellavedova was on the floor for Cleveland, his shot was not clicking.
Where Dellavedova did have success was mainly on floaters after operating out of pick-and-rolls, but the Cavs' offense had issues with Dellavedova not being a shooting threat outside of that.
Dellavedova did do a solid job as a distributor throughout most of the season, though, and his team defensive play was still a positive, as evidenced by Delly having the best net rating of regular rotation Cavs, factoring in the broader scope of games, at minus-1.2.
Dellavedova also had 7.9 assists per-36 minutes, which was just shy of his career-best in that metric, which came in 2018-19 at 8.0 per-36.
That said, as Fedor would then emphasize, post-All-Star break especially, Dellavedova, after J.B. Bickerstaff took over the head coaching reigns, had much, much more of an impact, comparatively to the rest of the season, which is fair to note.
In that 11-game span, Dellavedova earned more burn, by and large, and led Cleveland in assists per outing with 5.5. Sure, Darius Garland missing five games leading into the then-novel coronavirus-induced hiatus played into that with Delly, but it was a nice reminder that Dellavedova can still be a very productive playmaker when he's called upon for that, but in a rotational role.
It was encouraging to see Delly hit 41.7 percent of his three-point attempts in that post-All-Star stretch, too.
Anyway, what I took from Fedor's report, in which he did say how the Cavs organization "loves" Dellavedova, was that if Cleveland were to re-sign Dellavedova, that'd be due to the mentorship/coach-like aspect. That's something Cavs fans seem to be in agreement on if he were to be brought back, at least to a large extent, along with Fedor seemingly for a while, too.
This report reiterated how Delly being back would not be because of him being an every-night contributor, but a coach type for the Cleveland Cavaliers.
I foresee the expiring Dellavedova being re-signed as being a high possibility, because he does get pieces such as Larry Nance Jr. and Kevin Porter Jr., to go with Kevin Love at times, plenty of quality looks when he's on the floor with them.
Even while again Dellavedova is not likely an every-night player, with Garland, Collin Sexton and others, getting the guard share, Dellavedova is a model teammate that with always help young players in their development as a playmakers, and that's the key with him.
To me, with KPJ seemingly having a good chance of getting some burn at the 1 at times next season, too, based on Bickerstaff wanting to have seen that in the rest of 2019-20, that'd be a selling point for Delly to be re-signed to help KPJ from that mentor/coach-type, too.
Moreover, as Fedor noted, and sticking to that coach-type script, if the Cavs were to re-sign Delly, it'd be mostly based on how he could help young guards in their progression as playmakers, really.
"Given Dellavedova's late-season rise, his improved shooting numbers and the need to have an experienced backup to help mold Garland, Sexton and perhaps LaMelo Ball, Anthony Edwards or any other guard in this draft, it would make sense for the Cavs to considering re-signing Dellavedova — something that seemed debatable prior to the All-Star break.

The organization loves Dellavedova. He's an ideal culture piece for a rebuilding team. And he shouldn't cost much. With few clear opportunities to go elsewhere and land a bigger role, especially with the pandemic causing a currently-unquantifiable salary cap drop, Dellavedova returning on a team-friendly deal might be his best option."
Granted, the agent of 2020 NBA Draft prospect Killian Hayes of the BBL's Ratiopharm Ulm expressed on a podcast appearance how the Cavs have very little to no interest in drafting a guard, but that could seemingly be just a smoke screen from Cleveland.
Fedor himself has stressed often how the Cavs are especially high on Ball and Edwards, with both in their top tier of prospects, with center James Wiseman, who briefly played with the Memphis Tigers, in their, too.
So again, though, if the Cavs were to bring back Delly, who did previously say how he wants to be in Cleveland still, as Fedor noted, presumably via team-friendly deal, that would be to help the club as a rotational playmaker at times. He would not play much, and definitely not over last season's 14.4 minutes per outing it would seem.
That mentorship role has seemingly been what's been the key point of conversation involving Dellavedova maybe being back next season among Cavs fans, in any case. This report from Fedor reiterates how Delly being back would be as a coach-type and/or "culture" piece, too.