Cavs 2020 NBA Draft: Even if 3 part doesn't come, defense would justify Isaac Okoro pick
Isaac Okoro's defensive prowess would more than justify the Cleveland Cavaliers selecting him in the 2020 NBA Draft.
It is not clear yet what pick the Cleveland Cavaliers will have in the upcoming draft lottery, but that will be a very high one. The Cavs were not one of the top 22 teams in the NBA heading into the season's novel coronavirus-induced hiatus, and as such, were not invited to the season's restart in Orlando.
Cleveland could reportedly be a squad that ends up having four Summer League-type games in Chicago in September, but that wouldn't seem to affect the draft. With the Cavs then clinching having the league's second-worst record at 19-46 in 2019-20, they are guaranteed to have a top six pick in the 2020 NBA Draft, per Tankathon.
So far as potential selections go, while Cleveland apparently has very little to no interest in a guard, per the agent of prospect Killian Hayes of the BBL's Ratiopharm Ulm, that could seemingly just be a smoke screen. The talented combo guard in Hayes could very well be a possible target.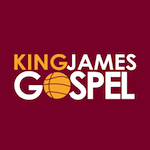 Want your voice heard? Join the King James Gospel team!
Write for us!
Also, the Cavs reportedly have Georgia Bulldogs guard Anthony Edwards and LaMelo Ball of the NBL's Illawarra Hawks in their top tier of prospects. Albeit according to a report from SNY's Ian Begley, regarding Ball, "multiple teams believe Ball and those in his circle prefer that he lands in New York."
Begley did note that those teams have later picks than the Knicks, but either way, perhaps that plays into a deterrence from selecting Ball if it came to that by Cleveland? We'll have to see.
Meanwhile, big James Wiseman, who played briefly at Memphis, is reportedly in that Cavs top tier for now, too. I personally would rather the Cavs go with USC's Onyeka Okongwu if he were available in terms of bigs over Wiseman, for instance, though.
Granted, the Cavaliers could definitely use a player that could eventually be an upgrade at the team's starting 3 position. Cedi Osman is a nice rotational piece to have for Cleveland in coming years, but his lack of lateral quickness and fairly limited athleticism defensively has led to problems often in on-ball defense.
He does have problems at times navigating through off-ball screens as well, and frankly, should be mostly used as a shooter off-the-catch moving forward offensively. On-ball creation ability, though Osman does have good secondary playmaking instincts, is somewhat underwhelming for him in terms of drives/generating of space off-the-bounce, too.
Osman did have the highest three-point shooting hit rate of his three NBA seasons in 2019-20 at 38.3 percent, and that was encouraging, but in too many instances this past season, Osman seemingly disappeared for stretches. Along with that, again, Cleveland needs more pop from a starting caliber 3 in relation to off-the-bounce or at least a player that can be a three-point shooter and have a high ceiling on-ball defensively.
Osman, at least as next season progresses, should likely be moved to more of a bench role for the Cavs, based on what we now know. He's not going to quality as a three-and-D wing in the starting sense.
A player that could end up being a legitimate starting 3 replacement in coming years for Osman is Auburn Tigers wing Isaac Okoro.
Even if the perimeter shooting doesn't come for Okoro, his defense would justify his selection by the Cleveland Cavaliers.
The biggest question mark regarding Okoro's NBA outlook is seemingly his perimeter shooting. Okoro only shot 28.6 percent from three-point range in his lone collegiate season at Auburn.
Although, Okoro did place decently in the 56th percentile on spot-ups, but on jump shots overall, he was unspectacular, placing in the 43rd percentile, both per Synergy Sports and h/t The Stepien's Spencer Pearlman. That was gathered from a piece from February from Pearlman.
Even if Okoro doesn't end up growing into a viable spot-up threat, though, what is particularly appealing about him from the Cavs' perspective is his defensive capability.