Three former Cleveland Cavaliers players to root for in Orlando
Three former Cleveland Cavaliers players jump out as ones to root for in Orlando.
The Cleveland Cavaliers are not going to be a team that is participating in what is set to be in Orlando at Disney World for the 2019-20 NBA season's resumption. The Cavs went into the league's novel coronavirus-induced hiatus with the NBA's second-worst record at 19-46, and were one of eight teams not invited to the action.
That is a bit unfortunate, as the Wine and Gold were playing much better post-All-Star break once J.B. Bickerstaff took over the head coaching reigns, and it would've been fun to see how the group would've closed.
They were a more respectable 5-6 in that span, Collin Sexton put up 25.5 points per game in those 11 on 52.8 percent shooting, and the Cavs even had the league's sixth-best assist rate post-All-Star, coupled with that, too.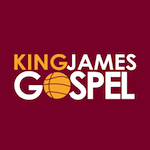 Want your voice heard? Join the King James Gospel team!
Write for us!
It was a pleasant surprise to see Larry Nance Jr., who had 12.5 points, 7.4 rebounds, 3.2 assists and 1.6 steals per outing in that stretch, even prove to be a viable 3 man option as well at times, as KJG's Amadou Sow hit on. That was quite the wrinkle from Bickerstaff, and Nance, who hit a career-best 35.2 percent from three-point range in 2019-20, hit 36.7 percent from there post-All-Star.
Again, though, this season is now concluded for the Cavaliers, and for Cavs fans, the focus now shifts toward looking to the upcoming NBA draft and the 2020-21 campaign.
With that being the case, three former Cleveland Cavaliers players jump out as being players to root for in Orlando.
A player that comes to mind to root for in Orlando is obviously the best player in Cavaliers history, who signed with the Los Angeles Lakers via unrestricted free agency in the summer of 2018.
A former Cleveland Cavaliers player to root for in Orlando: LeBron James
LeBron James, whose Lakers went into the hiatus as the first seed in the Western Conference, .
James has averaged 25.7 points, 7.9 rebounds, and 1.2 steals per outing thus far in 2019-20, and even at 35, has led the NBA in assists per game with 10.6.
For what LeBron did for the Cavs in his 11-season tenure with them, and for being the key cog in leading them to a 3-1 comeback over the Golden State Warriors in 2016, words truly don't do what he did for the franchise justice.
James is by far the best Cleveland Cavaliers player ever. While I'm admittedly biased, for all he has been able to do on the floor from how he impacts games, he's my GOAT.
Along with that, the Lakers winning the title, and overcoming a tough set of circumstances involving COVID-19 and the tragic passing of Kobe Bryant and his daughter, Gianna, along with seven others, would be something out of Hollywood. On a quick side note along those lines, James and his longtime business partner Maverick Carter received a $100 million investment to build SpringHill Co., per Bloomberg Businessweek's Jason Kelly.
SpringHill will be a media company that's going to be a "maker and distributor of all kinds of content that will give a voice to creators and consumers who've been pandered to, ignored, or underserved."
As James seemingly alluded to, via Kelly, also factoring in that SpringHill is going to be a heavily diverse company, and with what happened to George Floyd and the likes of Breonna Taylor, which were indefensible, and with racial injustice issues, we've been through a ton in 2020, and this was a positive. It's outstanding to hear that James and Carter and SpringHill will seemingly be proactive in helping people of color in production endeavors.
Again, though, in terms of in Orlando, LeBron, for so many reasons on and off the floor, is so easy to root for.
The second former Cav that jumps out to me as one to root for is on the Milwaukee Bucks.