If Cavs go guard in 2020 NBA Draft, Killian Hayes is their all-around guy
If the Cleveland Cavaliers do decide to draft another guard in the upcoming 2020 NBA Draft, Killian Hayes of the Basketball Bundesliga's Ratiopharm Ulm would fit the all-around mold.
The Cleveland Cavaliers selected two guards in Collin Sexton and Darius Garland eighth and fifth overall in their past two draft classes, and at this point, we know what they have in Sexton.
Sexton fully leaned into primarily a 2 guard role in 2019-20, as he led the Cavaliers in scoring with 20.8 points per game. That was even with Kevin Love mostly healthy this now-past season for the Wine and Gold, too.
Sexton, while he you'd like to see him become more capable as a passer and grow in the team sense defensively, is a terror for opposing defenses in terms of the pressure he constantly puts on them.
Sexton has shot 39.2 percent from three-point range in his last two seasons with Cleveland, and his evenly distributed scoring output makes him particularly difficult to guard. With that aspect alone, I firmly believe Sexton qualifies as a cornerstone player for Cleveland in the near future.
So what about Garland?
The answer to that question is well, a bit tougher for me. Garland was fairly underwhelming as a scorer as a rookie, when factoring in his overall shooting prowess, as he had 12.3 points per outing on only 40.1 percent shooting.
I'm going to give Garland somewhat of a pass, though, as the adjustment alongside Sexton was anything but a simple one, and on the plus side, we did see plenty of flashes of his potential as a shooter.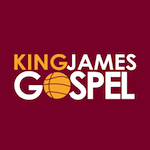 Want your voice heard? Join the King James Gospel team!
Write for us!
Him hitting 39.2 percent of his catch-and-shoot three-point attempts, per NBA.com's shot tracking data, was a positive, too. So was Garland's playmaking feel, and even more so as 2019-20 progressed.
He averaged 5.1 assists per outing in his last 26 games active before missing what would end up being Cleveland's last five games going into the season's novel coronavirus-induced hiatus due to a left groin strain.
Personally, I still believe the Garland-Sexton backcourt should have at least more time next season, and if the Cavs can accumulate some quality defensive pieces on the wing, that will help bring this thing together. As Cleveland.com's Chris Fedor recently detailed, Garland seems fully ready to roll for next season and should be all set, as he alluded to, and hopefully he is not second-guessing on-ball.
Fedor noting how Garland said he is "back to 100 percent" is nice to know. Granted, even so, the Cavaliers reportedly could still go guard in the upcoming draft with the team just looking to keep adding pieces and quality players for their rebuild.
I could definitely understand the Cavs going with a 6-foot-7 playmaker in LaMelo Ball, who while the shooting is a legitimate concern, gets to the basket with an effortless handle. Most notably, he has truly rare playmaking vision, and he had 6.8 assists per game in play with the NBL's Illawarra Hawks in 2019-20 before his season ended due to a foot injury.
There are real question marks about Ball's defense, though, and his mindset there. He is also naturally very thin.
The Cavs are reportedly high on Georgia's Anthony Edwards, too, who had 19.1 points per game in his lone collegiate season in 2019-20. To me, though, I question whether Edwards, who will need the ball in his hands a whole heck of a lot to have an impact, could be with the Cavs.
His passing vision is pretty limited, too, and while Edwards is a superb athlete that excels in transition, could he end up being a viable off-ball/catch-and-shoot player? He's a better shooter than his effective field goal shooting clip of 47.3 percent, per Sports Reference, at Georgia showed, but can he again mesh with Sexton, Kevin Love, Kevin Porter Jr. and others?
I'm very skeptical of that, personally, and while KJG's Robbie DiPaola is aboard the Edwards train for Cleveland if he's available at their 2020 NBA Draft selection, I'll pass.
Personally, I'd rather the Cavs end up going with a high-level defender with great versatility defensively for a big in USC's Onyeka Okongwu, who had 2.7 blocks and 1.2 steals per game in his one collegiate season, per Sports Reference, if he's available.
Or if the Cavaliers went with a wing, Auburn's Isaac Okoro projects as quite the defensive project, too, and frankly, I'd even be plenty fine in the upcoming draft if the Cavs went with Florida State's Patrick Williams. He is a highly switchable defender in his own right and is also 6-foot-8 and 225 pounds.
However, if the Cavs ended up feasibly in the three-to-six range in the 2020 NBA Draft and they went guard, the best all-around option in that sense would be Killian Hayes.
KJG's Zane Harris is high on Hayes for the Cavs. Along with that, KJG's Amadou Sow believes that Hayes' combination of size/defensive feel would really aid Sexton, and that his playmaking would pay dividends for Dylan Windler and Larry Nance Jr.
Of course, that's under the assumption that Windler, who did not play at all in 2019-20 due to complications involving a stress reaction in his left leg, gets back to full health, and I'd imagine he will be just fine in 2020-21.
Windler reportedly could've maybe played if the Cavs had a handful of more regular season games via the season's resumption set to take place later on in Orlando at Disney World. That won't be the case for the Wine and Gold, but Windler should be again, just fine it seems.
Anyhow, in relation to guards in the 2020 NBA Draft that could potentially be options for the Cavs, Hayes is the best from an all-around stand point.