Alfonzo McKinnie could play more at 4 next season when he's in for Cavs
When he is on the floor next season for the Cleveland Cavaliers, Alfonzo McKinnie could play predominantly at the 4 position.
In the upcoming season, Alfonzo McKinnie should still be a nice rotational forward option for the Cleveland Cavaliers. It was good to know that McKinnie, who gave the Cavs constant energy in his minutes off the bench, was signed to a multi-year deal in February.
He was signed to two 10-day deals in 2019-20 by Cleveland, and that contract was earned. Granted, McKinnie's next three years of his contract are non-guaranteed, but with his defensive capability in guarding 3's and 4's well, I could very well see him stuck around.
Now in his minutes on the floor, it's evident that McKinnie is not close to the on-ball scoring presence of say, Collin Sexton or Kevin Porter Jr., nor the secondary playmaking presence of Larry Nance Jr.
Furthermore, his career average of 4.3 points in 126 career games demonstrates that he's not a key scoring presence when he's on the floor, along with his 4.6 points in 14.8 minutes per game in 2019-20. That's okay, though, as McKinnie, again, is mostly a piece that is a reserve defensive contributor.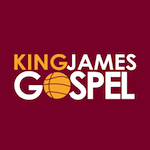 Want your voice heard? Join the King James Gospel team!
Write for us!
Now I don't discount McKinnie's finishing ability that is utilized often off of cuts when he's in and/or in transition, and McKinnie is a quality offensive rebounding presence, too. That's indicated by him putting up a healthy 2.6 offensive boards per-36 minutes in his career thus far, per Basketball Reference.
Anyway, while McKinnie is still a player that is highly capable of defending opposing wings, and he should get some burn doing so, next season, I'd expect McKinnie to defend/appear at the 4 even more for Cleveland.
Factoring in other pieces, that might be the best use of McKinnie by the Cleveland Cavaliers.
This now-past season, McKinnie appeared at the 3 position in 57 percent of his minutes, but also played the 4 position in 42 percent of his time on the floor.
Looking at next season, I'd imagine McKinnie could very well play the 4 in an even higher percentage of his minutes, too, when considering other pieces such as Cedi Osman and Dylan Windler.
Osman has of course been the Cavs' starting 3 the past two seasons, and while he did hit a career-best 38.3 percent of his three-point attempts in 2019-20, it is apparent that he is not the answer for Cleveland as their long term starting 3.
Osman seemingly disappeared at times last season in terms of his overall presence, and his ceiling as a scorer against starters is fairly low. Along with that, defensively, he's had issues throughout his career on-ball against starting wings.
That said, Osman is still a good cutter, has solid playmaking instincts and has solidified himself as a floor spacing presence.
While I foresee as next year progresses Cleveland shifting Osman to more of a bench-type role with potentially Porter moving to more full-time 3 or perhaps 2020 NBA Draft prospect Isaac Okoro eventually starting, Osman is a nice rotational 3 option still.
In those instances, while Osman will still likely have issues at times on-ball, he is at least a capable team defender that stunts to help on drivers, and perhaps on the other end, coming off the bench could free him up some.
At least for a significant portion of next season I'd think and perhaps nearly all of it, Dylan Windler will be coming off the bench and appear at the 2/3, feasibly next to Osman at the 2.
Windler did not play at all in 2019-20 due to complications involving a stress reaction in his left leg, and it'll take some time for him to get acclimated. In coming years, though, he could establish himself as a knockdown shooter (he hit 42.9 percent from three-point land as a senior at Belmont, per Sports Reference), high level cutter and key pull-up threat.
Swinging back to McKinnie now, with Osman and perhaps Windler on the floor a considerable amount of the time with him, and/or KPJ even, I see McKinnie being feasibly best used at the 4 by the Cleveland Cavaliers.
McKinnie is plenty capable of defending opposing 4's a bunch and is able to wall up typically, deter drivers, and he contests shots well, which is crucial with plenty of inside-out players at the 4 in the league now.
Additionally, in plenty of instances with Nance alongside him at the 5, the Cavs would be just fine in terms of cleaning the glass. Nance is a great rebounder on both ends of the floor, and McKinnie has a career average of 8.0 rebounds per-36 minutes.
Plus, factoring in Windler/Osman and KPJ alongside him often, and Nance, who is a grab-and-go threat in his own right, McKinnie should be able to take advantage going the other way in transition and provide plus quickness often when appearing at the 4.
Now McKinnie is not a floor spacer in settled offense, but if he can hit more corner triples, him at the 4 would pay off even more so, paired with him being a player that should get his share of cutting looks off of feeds from Osman, KPJ and Nance.
So again, looking at the 2020-21 campaign/perhaps moving forward, when he's in there for the Cleveland Cavaliers, I'd expect McKinnie to play the 4 even more so than last season, and predominantly, even.
That'd help out the likes of Windler and/or Osman on the floor with him, and give Cleveland a very good 4/5 defensive duo, also relating to the team sense, in spurts throughout games with Nance.