Cavs: Kevin Porter Jr.-Dylan Windler two-man game is one to watch
In coming years, the two-man game between Kevin Porter Jr. and Dylan Windler is one to watch for the Cleveland Cavaliers.
Last season, Kevin Porter Jr. proved to be one of the players with the highest ceilings on the Cleveland Cavaliers, and among their young pieces, he may have the highest, really.
Porter had plenty of flashes as an on-ball creator, and demonstrated very good finishing ability with both hands, and with how he can change speeds in the pick-and-roll game, he's one of Cleveland's scorers to watch in 2020-21. Porter also showed he's a highly capable passer, which was encouraging, too.
All together in his rookie campaign, KPJ averaged 10.0 points, 3.2 rebounds, 2.2 assists and 0.9 steals per outing. For a first-year reserve that played 23.2 minutes per game, and only started in four games in his lone collegiate season at USC, those were numbers I was more than fine with.
Going forward, Porter's role should expand for the Cavaliers, too. Even last season it was nice to see Porter's feel off-ball in the catch-and-shoot game and as a cutter get better, though. He was getting more comfortable playing alongside Kevin Love, Darius Garland, Larry Nance Jr. and/or Cedi Osman leading into the league's novel coronavirus-induced hiatus.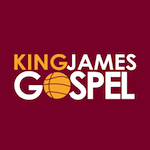 Want your voice heard? Join the King James Gospel team!
Write for us!
The Cavs' 2019-20 is ultimately over, but looking at 2020-21 and in coming years, I'm pumped to see how Porter continues to develop. Along those lines, a piece that could really help maximize Porter for the Cavaliers would appear to be Dylan Windler.
Unfortunately, Windler did not play at all in 2019-20 due to complications involving a stress reaction in his left leg, and he'll likely take some games to get comfortable next season.
That's assuming he is eventually able to go, but with how Windler reportedly could've maybe played if the Cavs had a handful of more regular season games in Orlando, I'd imagine Windler will be good to go for next season.
The Cavaliers of course have no more 2019-20 games, but that was a positive to hear that Windler is seemingly progressing well, and again, I see him and Porter as playing off each other really well.
The two-man game between KPJ and Windler is one to watch for the Cleveland Cavaliers in the near future.
Porter is the Cavs' best driving threat heading into 2020-21, and that factors in his finishing, explosiveness and ability to finish through contact.
It's not just about his scoring, though, and with Windler on the perimeter alongside KPJ often for stretches of games, he should get his share of catch-and-shoot/cutting opportunities with Porter's feel as a passer. Porter had an assist rate of 17.1 percent in his last 12 games active for Cleveland, per NBA.com, before him missing what would be the Cavs' last three games of 2019-20 due to a concussion.
Needless to say, these two players should mesh particularly well, because Windler has great off-ball instincts and he is a more than capable of shooter off of movement, too.
He hit 40.6 percent of his three-point attempts in a four-year career at Belmont, per Sports Reference.
He also hit 42.9 percent of his 7.1 three-point attempts per outing as a senior, and Windler, again, an impressive finisher and also pull-up shooter, averaged 21.3 points per game in his final season as a Bruin.
Moreover, Porter will be able to hit Windler coming off of screens from the likes of Nance, and at times Kevin Love. The same could be the case involving Andre Drummond, who will have a deadline of October 17 to opt into his $28.8 million player option for 2020-21, per a report from Shams Charania of The Athletic and Stadium.
Regarding him doing that, though, according to Drummond on Tuesday's Le Batard & Friends-STUpodity podcast, the center said he "definitely will be in Cleveland" next season, per ESPN.
When asked, Drummond followed up by saying this, again, per ESPN.
"Yeah, it's going to be hard to give up, so you can count on me being in Cleveland still," Drummond said when pressed on whether he plans to exercise his option.
So again, in some instances, at least for next season, KPJ could very well hit Windler after off-ball screens from Drummond on the perimeter, or with Windler converting as a cutter after the fact.
Additionally, on the other end of the spectrum, Windler, a more than capable ball-mover with nice secondary playmaking instincts, should be able to hit KPJ in the scoring sense, too.
Windler could feasibly be a solid pick-and-roll ball-handling option for Cleveland, and he could also hit KPJ on cuts after occasionally functioning as a roller in setting screens for Darius Garland and/or Collin Sexton, too, and Windler is able to hit those dishes to Porter. Those looks should be there a fair amount as well, given Windler's polish as a pull-up shooter.
Lastly, with Porter and Windler, who averaged 7.8 rebounds per game at Belmont, both be being quality grab-and-go threats, when the two are on the floor together even in 2020-21, whether or not Porter eventually is a starter, they should both be key transition players.
Both are again highly capable finishers and cutters that should be able to feed each other consistently in the open floor with both being willing passers, too, and in secondary transition, I could very well see KPJ feed for Windler for plenty of trailing triples.
Anyhow, while Porter, Windler and feasibly Garland are a trio to watch in the near future overall, this two-man game between KPJ and Windler is one that should mesh together from the jump for the Cleveland Cavaliers.
Those two specifically I'd imagine will get plenty of burn right away, and they'll be favorite targets for one another I believe.