Cavs: 2 bold predictions for Andre Drummond, assuming he's back
Here, we'll touch on two bold predictions for Andre Drummond, assuming he's back with the Cleveland Cavaliers in 2020-21.
I'm still not certain if Andre Drummond can be a long term fit with the Cleveland Cavaliers. After being moved at the trade deadline to Cleveland by the Detroit Pistons, Drummond only played eight games with the Cavs this past season.
Drummond took his lumps early on, but seemed to get more comfortable with the Wine and Gold on the floor alongside pieces such as Kevin Love and Collin Sexton.
In his eight games active with Cleveland, of which he missed some time due to a left calf strain, Drummond proved to be a solid interior presence on both ends, at least to a large degree.
Drummond is still not an ideal 5 in today's league to have, necessarily, though, because he is a non-shooter outside the paint, let alone three-point shooter. Even with that being the case, he still is a productive player on the interior, and has improved leaps and bounds in terms of his low-post scoring touch/footwork in recent years.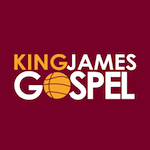 Want your voice heard? Join the King James Gospel team!
Write for us!
He had 17.5 points per outing in that brief eight-game span with Cleveland, and ended up having a career-high in scoring last season, most of which was with Detroit, as he had 17.7 points per game.
It was unfortunate that he didn't get more burn with the Cavs given the novel coronavirus-induced hiatus, though, and Cleveland's 2019-20 is over with them at 19-46 not set to be participants in the league's season resumption in Orlando at Disney World reportedly beginning on July 31 for the NBA's top 22 teams.
Granted, it seems that Drummond will be back with Cleveland in 2020-21, as he is reportedly likely to pick up his $28.8 million player option for next season. That is seemingly a near-certainty.
So under that assumption, what might be two bold predictions for Drummond next season for the Cleveland Cavaliers, then?
The first bold prediction I have for Drummond for next season with the Cavs, assuming he's back, has to do with the best part of his game. That's in relation to rebounding.