June 19 will always be such a special date for Cavaliers fans
June 19 is a date that will always be such a special one for Cleveland Cavaliers fans.
On June 19, 2016, the Cleveland Cavaliers completed the greatest comeback in NBA Finals history. The Wine and Gold defeated the Golden State Warriors then after being down 3-1 in the series, which was unbelievable.
That's the only time in the history of the league when a team has done so in the NBA Finals. For us Cavs fans, and seemingly many NBA fans in general, that series is still one that is so noteworthy, and for Cavs fans, that's obvious.
LeBron James, the 2016 NBA Finals MVP, along with Kyrie Irving, Tristan Thompson, J.R. Smith and others, all did their part in coming back against that Warriors squad.
That 3-1 comeback was especially impressive when you consider that Dubs team that regular season set the NBA single-season wins record with 73 as well.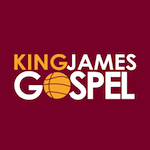 Want your voice heard? Join the King James Gospel team!
Write for us!
In the series, LeBron himself was at the peak of his powers, too. He led both teams in points, rebounds, assists, steals and blocks, per Basketball Reference. The closing game was no exception, either.
James and company sealed that comeback on this date in 2016, and clearly, June 19 is such a special date for us Cleveland Cavaliers fans.
On this June 19 date in that Game 7 to clinch the first win in Cavs history, James also came up with "The Block," which we'll highlight here for your viewing pleasure. I can't watch that play enough.
Meanwhile, Irving was not too shabby in his own right. He had 27.1 points, 3.9 rebounds, 3.9 assists, 2.1 steals and even 0.7 blocks per outing in this seven-game series.
Most notably, he hit what was the best shot in NBA Finals history over then-2016 league MVP Stephen Curry, in my opinion. That's given the magnitude of the play with 53 seconds left, and Cleveland's then-last major professional sports championship coming way back in 1964.
What a play with this was from Irving on this June 19 date four years ago in that Game 7. This side step three-pointer above the right break looked like something out of a movie.
In addition to LeBron and Kyrie's terrific Game 7's and the two big-time plays in crunch time, the aforementioned Smith kept the Cleveland Cavaliers really in it in the third quarter.
Now Irving had 12 points in that period, of course, but Smith's eight points were a big lift earlier on, and kept the Dubs from seemingly blowing the game open. Smith hit three-of-five field goals in the third, and two-of-three from three-point land. I'll always appreciate that from him, too.
Of course, we all remember the stop from Kevin Love down the stretch in a switchout situation onto Curry, too.
When I was seeing that live, it was a "no-no-no-no-no, YES!" type of reaction.
What an effort it was from Love to not concede a tying triple, with him definitely not known for being a highly capable defender in those kind of scenarios switched out onto guards, let alone the likes of one of the NBA's best in Curry.
For a bit more context, here was the last 3:39 of this legendary Game 7 victory for the Cleveland Cavaliers, via again the NBA.
That last bit, when LeBron James said the "CLEVELAND! THIS IS FOR YOU!" is my personal favorite Cavs memory, factoring in all that went into the squad's only title to this point.
So again, with it being the date of that Game 7 and NBA Finals victory over the Warriors, even while LeBron and Irving are no longer on the squad, June 19 will always be such a special date for us Cleveland Cavaliers fans. That's one we'll never forget.
Additionally, and most importantly, June 19 calls for celebration, with it being Juneteenth. On this date in 1865, there was formal freedom for African Americans. As Cleveland.com's Chris Fedor recently touched on, "Union general Gordon Granger read federal orders in Galveston, Texas, that all previously enslaved people in Texas were free."
It's also comforting to know that Juneteenth, beginning on Friday, is now a paid holiday for those in the Cleveland Cavaliers organization.
Regarding unfortunate and heinous acts toward people of color, such as involving the late Breonna Taylor and George Floyd, now-Cavs head coach J.B. Bickerstaff doing his part in helping combat and prevent racial injustice is great to hear about.
What happened to Taylor and Floyd was indefensible, and while that's abundantly clear, it is good to know that Bickerstaff is taking on a leading role in preventing future situations from happening. He is one of a number of NBA head coaches/former head coaches that are members of a recently-formed National Basketball Coaches Association (NBCA) racial injustice committee.
For again Cavs fans and even more so involving the historical significance of African American freedom, June 19 is a truly special date.