Cleveland Cavaliers: Two bold predictions for Darius Garland for 2020-21
Here, I'll stress two bold predictions for Darius Garland in his second season with the Cleveland Cavaliers.
Darius Garland's rookie season for the Cleveland Cavaliers can be looked at as up-and-down. The 6-foot-1 point guard out of Vanderbilt was drafted with the fifth overall pick in the 2019 NBA Draft, a move that had a lot of people raising eyebrows.
This move formed a small backcourt with Garland and Collin Sexton, forming a duo that drew comparisons to another undersized backcourt in Damian Lillard and CJ McCollum, in an ideal sense.
Rather than trying to ease him in, the Cavaliers and former head coach John Beilein decided to throw Garland into the starting lineup, where he struggled. It took Garland some time to become accustomed to the NBA, and him playing in only five games at Vanderbilt due to a meniscus tear likely played into that.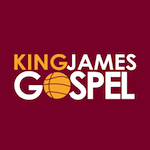 Want your voice heard? Join the King James Gospel team!
Write for us!
It was in January where we saw him start to blossom into the player he was made out to be. After his January run, Garland would "fizzle out" and it seemed as if he had hit his rookie wall, though.
Garland would end up sitting out a handful of games to end the season with a groin injury and with the NBA season being suspended due to the novel coronavirus pandemic, Garland's rookie year ended several games early. The 19-46 Cavs are not a team set to participate in the league's season resumption in Orlando at Disney World.
During the NBA's hiatus, Garland has had many basketball runs in Nashville, some of which he has posted to his Instagram from time to time. For Garland, this offseason will be a big one as he looks to improve his game and with the right improvements, he could solidify himself as the point guard of the future for the Cavaliers.
With that being said, here, I will be looking at two bold predictions for Darius Garland.
The first has to do with his three-point shooting.