NBA on ESPN highlights LeBron James' Game 1 for Cavs on 5/31/18
The Cleveland Cavaliers were definitely over-matched in the 2018 NBA Finals against the Golden State Warriors, but LeBron James' Game 1 of that series is one we'll never forget.
Going into the 2018 NBA Finals against the Golden State Warriors, it was evident that the Cleveland Cavaliers were going to likely be in for a rough matchup.
LeBron James had carried the squad to even get to that point, and the Cavs had seven-game series' before that to just get there against the Indiana Pacers in the first round and then the Boston Celtics even without Kyrie Irving in the Eastern Conference Finals.
Meanwhile, the Warriors were seemingly at the peak of their powers, if you will, with the likes of Stephen Curry, Klay Thompson, Draymond Green and of course, then Kevin Durant, who ultimately would end up winning his second consecutive NBA Finals MVP.
The Cavaliers were massive underdogs, as Warriors president and general manager Bob Myers' comments earlier this month showed, and clearly, that played out, as Cleveland was eventually swept in this 2018 Finals. That was even after valiant efforts in Games 1 and 3, but Durant made that Dubs team seemingly unbeatable.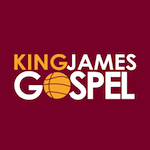 Want your voice heard? Join the King James Gospel team!
Write for us!
That being said, James still did his part, and in a big way. Plus, on this date two years ago, LeBron nearly willed his way to stealing Game 1 for the Cleveland Cavaliers, as NBA on ESPN recently highlighted.
In this series, he averaged 34.0 points, 10.0 assists and 8.5 rebounds per outing, per Basketball Reference. The Cavs did also get 19.0 points and 11.3 rebounds per game from Kevin Love, but the squad was at a huge disadvantage overall, and Love defensively had a world of trouble.
Even so, LeBron's historic Game 1 performance on this May 31 date two years ago, which was highlighted by NBA on ESPN on Sunday, was one I'll never forget.
In this Game 1 overtime loss, James put the Cleveland Cavaliers in great position to steal a victory on the road, and potentially make this into a longer series.
He would end up having an unbelievable 51-point performance on 19-of-32 shooting, to go with eight rebounds, eight assists, a steal and a block.
The full array for LeBron was on display as a scorer, and was seven-of-three from three-point range and even 10-of-11 on free throws. Cleveland did get a terrific effort from Larry Nance Jr. with 11 rebounds to go with nine points in 19 minutes, and Love had 21 points and 13 boards, but James put the Cavs on his back.
Now, the Cavs would eventually have a blunder by J.R. Smith by him seemingly being unaware until it was too late to get up a shot after an offensive rebound on a George Hill free throw miss.
He could've also at least gotten it to someone else earlier than Hill again with the score tied and the Cavs not leading, and Cleveland would lose in overtime, but still, this performance was otherworldly from James on this date two years ago, as NBA on ESPN highlighted.
It was tough for LeBron and the Cavs, too, when a charge called on the floor by account of James rotating on a Kevin Durant drive was instead overturned in the closing stretches, and resulted in a Durant and-one.
The Cavs after this heart-breaking Game 1 loss would again have a great effort in Game 3 at home, but the Dubs were simply too much for James and Love, and unfortunately, Kyle Korver, Jordan Clarkson and Jeff Green couldn't get it going at all for Cleveland in this series.
Again, even so, though, this Game 1 performance from James, which resulted in the highest point total for a player on a losing team in an NBA Finals game, was nothing short of incredible.
This season, with the league seemingly likely to get going again after a novel coronavirus-induced hiatus in coming months at ESPN's Wide World of Sports Complex at Disney World, of which you can view recent reported updates about here, we could see LeBron get another crack at the NBA Finals, now with the Los Angeles Lakers.
Anyhow, James in that 2018 postseason run was extraordinary, and this NBA on ESPN tweet just hit on that even more regarding his performance two years ago on this May 31 date.