Cavs: 3 prospects who could be 2020 NBA Draft's Kevin Porter Jr.
Considering the Cleveland Cavaliers hit it big in how they acquired Kevin Porter Jr. via trade in the 2019 NBA Draft, it seems feasible that they could make a similar move. Here, we'll take a look at three KPJ-like prospects in the 2020 NBA Draft.
This season for the Cleveland Cavaliers has been a forgettable one so far, to say for the most part. During this drama-filled season, the Cavaliers went through a head coaching change, traded a fan-favorite in Jordan Clarkson, and have piled up many losses. Despite the hardships, the Cavs had some bright spots to highlight.
The Cavs had Collin Sexton take a massive step in his game and saw improvements from Tristan Thompson and Larry Nance Jr. Besides those, the biggest bright spot of this season to this point may be the emergence of Kevin Porter Jr.
In terms of a potential season resumption, for a quick bit here, it's seemingly likely, via recent reported updates, that the league will resume via centralized site at ESPN's Wide World of Sports Complex at Disney. Even so, USA TODAY Sports' Jeff Zillgitt reported on Sunday that he's heard "rumblings" that if there were more regular season games to be played, non-playoff teams wouldn't be participating.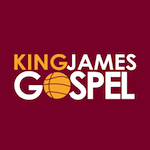 Want your voice heard? Join the King James Gospel team!
Write for us!
From there, though, on Monday morning on ESPN's Get Up, ESPN's Brian Windhorst said there's a "really good chance" there's no more regular season and that there would be a 16-team playoff, as h/t Chris Grenham of Forbes. Grenham also said how Windhorst alluded to a 1-16 seeding playoff is being left open and which would have to come an "owner vote."
Although, nothing is a 100 percent certainty at this point, but at least for now, in just about three quarters of a rookie season for him, Kevin Porter Jr., or KPJ for short, has turned into a fan favorite and shown flashes of scoring and defensive potential.
Granted, the Cavaliers gave up quite a lot for the rights to KPJ. They traded away four second-round picks and an NBA-record five million dollars in cash to the Detroit Pistons, who had the pick via trade with the Milwaukee Bucks before the draft, but, this move looks like one that is going to pan out for the Cavaliers.
Moreover, according to Real GM, the Cavaliers have second-round picks from the Houston Rockets, Washington Wizards, and the San Antonio Spurs in 2022, as well as their own picks in 2025-2027 that they can use to trade back up into the end of the first round once again in the 2020 NBA Draft, as they did last season.
When examining the current state of the team, the Cavs could look to make a trade similar to the one they made last year to acquire KPJ in the upcoming draft.
With that being said, here, we will be looking at three players who could be this upcoming drafts' KPJ.