This May 23 date leads to flashback to Kyrie Irving's 42 for Cavs vs. C's
With today's date being May 23, it leads me to rewind to Kyrie Irving's huge Game 4 for the Cleveland Cavaliers versus the Boston Celtics in the Eastern Conference Finals in 2017.
Three years ago in the Eastern Conference Playoffs, the Cleveland Cavaliers looked like they were going to vault straight to the NBA Finals.
While the Cavs did sweep the Indiana Pacers in that first round series, those games were admittedly close, and I give Indy and then-Paul George and Thaddeus Young and others a ton of credit for that. Was I at all worried, though? No.
Either way in the next round, however, the Cavs pretty much ran right through, around and over the Toronto Raptors, and Cleveland two of those games by 20-plus points.
In that round, LeBron James had 36.0 points per contest on 57.3 percent shooting, to go with 8.3 rebounds, 5.3 assists and 1.3 steals, per Basketball Reference.
Kyrie Irving did only shoot 37.5 percent, but was able to seemingly playmake at will. That led to easy buckets for James, Kevin Love, Kyle Korver, who had 10.3 points per outing and hit 55.0 percent of his three-pointers, Channing Frye and others. In that round as a team, the Cavaliers also hit 46.6 percent from three-point land.
In the next round in the Eastern Conference Finals, and to where I'm looking back to, the Cleveland Cavaliers would dispatch the Boston Celtics in five games.
Even so, it was fairly shocking at the time that it got to that point, considering how the Cavs obliterated Boston in the first two games of that series on their home floor, which included a 130-86 shellacking.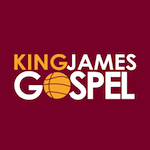 Want your voice heard? Join the King James Gospel team!
Write for us!
Plus, Isaiah Thomas, who had 28.9 points and 5.9 assists per game that season for Boston, was then out for the series due to a hip injury after the first game. Sure, the C's were then better off defensively, but that was crushing for them I'm sure with Thomas even more so having the best year of his career.
To Marcus Smart, then-Avery Bradley, Al Horford and Jae Crowder, and Boston's credit, though, they fought back and overcame what was a 21-point deficit at one point and stunned Cleveland in that Game 3 111-108. Smart had 27 points and even went a ridiculous seven-of-10 from three-point range, too, per Basketball Reference.
From there, with this date being May 23, it leads me back to Irving's playoff career-high 42-point game in that Game 4 to take firm control. His ball-handling display was otherworldly in that one for the Cleveland Cavaliers, too.
Today again, is May 23, and it's a great time to look back to Irving's unreal Game 4 then in 2017 when the Cavs really needed it. After that Game 3 letdown in the second half, the Cleveland Cavaliers seemed to come out flat in Game 4, and Boston controlled that first half and led by 10 at halftime.
The Wine and Gold got going more leading into the half, but still needed more of a spark and to take back control on their home floor. Enter Irving. While he brought the Cavs more life in the second quarter with 12 points, we were truly seeing his full array as a scorer in that ensuing third quarter to lead to the Cavs taking a commanding 3-1 lead.
In that third quarter, the handle, finishing and shot-making of Irving was unbelievable, as former KJGer Jackson Flickinger demonstrated, and it led to the Wine and Gold taking care of business. In that stretch, Kyrie had 21 of his 42 points for the game, including him shooting nine-of-10 from the field, even while guarded by often Bradley and Smart, who did as well as anyone could against the dazzling skill and finishing of Irving, really.
We were seeing impressive jabs leading into perimeter shots, incredible finishes near the rim, and Irving getting into the teeth of the defense and completely changing momentum after the Cavs in totality, responded to take the lead heading into the fourth after a 40-point third quarter. Even seemingly shook off him landing unnaturally on his ankle in that third quarter, too, and thankfully for the Cavs.
This third quarter stretch then led to the Cavs getting a big fourth quarter from LeBron James, too, as he had 15 points then on seven-of-11 shooting. That was a positive, considering he was far from his best for much of the game and was noticeably out of rhythm.
Near the closing moments, though, this sequence from Irving was one that was a heck of a ball fake, to say the least. This was Uncle Drew at the peak of his powers here.
Following this performance from Irving, the Cavs would go on to win that closeout opportunity in Game 5 in Boston via blowout fashion. Cleveland would run into a Golden State Warriors squad with Stephen Curry, Klay Thompson and then-Kevin Durant, which looked unstoppable, and lost in the NBA Finals, but that was no real surprise that led to an L.
Before the ensuing season, Cleveland would end up dealing Irving to Boston actually, following a request from him to be traded seemingly in part to his response to learning of reports of him being on the trade block, and a piece of that exchange was Thomas, who did not fit in with the Cavs and was sidelined most of his tenure in Cleveland and later traded.
Since, Irving is now a Brooklyn Net, but he clearly will always be considered one of the best Cleveland Cavaliers players in their history with his handling, finishing and shot-making package.
Looking at the current NBA season for a quick bit here, it appears the NBA could seemingly return from its' novel coronavirus-induced hiatus in late July at Disney's ESPN Wide World of Sports Complex, as h/t ESPN's Ramona Shelburne (with further details here). Plus, as Shams Charania of The Athletic and Stadium hit on, there were potential scenarios discussed in a recent general manager survey (subscription required). We can't say anything is a certainty at this point, but Shelburne alluded to how the league is expected to green light a season resumption in June unless "unforeseen" circumstances arise.
Either way, with today being the aforementioned May 23, it's fun to rewind to Irving's all-around brilliance against the C's in Game 4 of the 2017 Eastern Conference Finals.
No matter how Cavs fans feel about Irving, nobody can dispute that when he was here, he was a true pleasure to watch and such as clutch performer.
This flashback moment was just one of the games/instances that highlighted that from Irving, who had countless in his six seasons with the Cavs.