LeBron James gives reaction to end of 'The Last Dance,' talks about Michael Jordan as inspiration
With the airing of "The Last Dance" wrapping up on Sunday, LeBron James provided some reaction to that in a recent conversation, talked about how Michael Jordan has been an inspiration to him and discussed other things.
The Last Dance, a 10-part documentary series that put a unique spotlight on the Chicago Bulls' 1997-98 season and of which Michael Jordan played a leading part, that was syndicated on ESPN, concluded on Sunday. That's tough news for us NBA fans and even Cleveland Cavaliers fans, but the documentary was quite an entertaining watch and just like the rest of us, the greatest Cav ever, LeBron James, was dialed into the action, too.
The documentary series lived up to the hype, and that's evident.
Putting aside the conversation that so many get wrapped up in involving the LeBron-Jordan debate, and most seemingly believe Jordan is the GOAT, it was interesting to hear James' reaction to The Last Dance.
That was in a recent conversation with Paul Rivera, co-creator of HBO's The Shop, featuring James, along with Maverick Carter, who is also featured there, and who co-founded production company UNINTERRUPTED with LeBron. That was on what was titled After Party, which was what this group has done after each episode of the Bulls doc; you can view the latest full conversation here, per UNINTERRUPTED.
James said (roughly 7:15 in) how just watching The Last Dance made that basketball itch come back, even from just the visual aspect, of him wanting to play.
The reaction that jumped out from LeBron James was that he essentially said watching MJ inspired him, and seemingly gave him hope amid often tough times as a kid, which played into how when he met him he saw MJ as his "Jesus Christ," given the mystique (about 17-and-a-half minutes in).
That aforementioned inspiration was why when MJ retired from the NBA the first time, why LeBron, who has nine at the time, was shaken up.
https://twitter.com/uninterrupted/status/1262515993181433856?s=20
Additionally, later on in that installation of After Party, LeBron talked about how when he was actually in high school, how he teamed up with MJ in pickup, and later on, how he played with him at MJ's camp, well after camp play was done on those days, in Santa Barbara when James was a rookie with the Cleveland Cavaliers (roughly 22:00 in).
Bron also said how when he was on the same team as Jordan then (roughly 22:35 in), they "didn't lose a game."
Hearing the King talk about that was truly something else. When you consider Jordan's resume of having five MVP's, the six-for-six on NBA titles, being a 10-time scoring champ, nine-time First-Team All-Defensive member and 14-time All-Star and James' four MVP's, three rings, and 16 All-Star appearances, that'd be unreal to see.
Even then, because James would go on to be outstanding as a rookie with the Cavs, and had 20.9 points, 5.9 assists, 5.5 rebounds, 1.6 steals and 0.7 blocks per game, per Basketball Reference.
Along with that, LeBron did hit on how MJ's, along with the late Kobe Bryant's leadership styles were seemingly different than his, in terms of how they pulled teammates and were harder on them, but James did touch on, along with Carter, how all situations "are different," which was interesting to hear.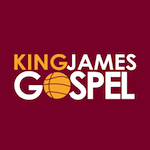 Want your voice heard? Join the King James Gospel team!
Write for us!
At any rate, when Rivera asked James if he'd "love" to be MJ's teammate (roughly 38:16 in), James was all for it, and hit on how teammates, such as Dwyane Wade on the Miami Heat, along with a former coach in Cavs head coach Tyronn Lue, would "challenge" him, and how that often brought another gear out of James. He touched on how MJ's "assassin" scoring style would mesh well with his passing and how he sees plays seemingly further ahead as games progress, too.
Carter and James also highlighted how what did stick out from the doc, though, was how Jordan had unbelievable recognition skills, and LeBron, a basketball savant, does as well.
You hear about that aspect from LeBron James all the time, and I'm sure many have from MJ's aspect, and that's clearly played into them separating from others, too, in how both have undoubtedly been the best players of their eras.
When thinking about that from both, along with other NBA legends, James responding to ESPN's Brian Windhorst about MJ being more so a teammate than counterpart, if you will, by saying how he'd want to play with him and other legends, sure, but how he'd also really want to play against them showed LeBron has always wanted to win against the best of them, too. James did then thank MJ for being his "inspiration" for so long, too, though.
https://twitter.com/KingJames/status/1262610041703559168?s=20
So switching gears here for a quick bit, when thinking about The Last Dance, when LeBron was asked about which season, if he had to pick, would he choose to document of his career to this point, it was pretty surprising to hear James say his "Year 1."
James chose that, because without it, the others to follow wouldn't have come, and he chose that one to show the ups and downs of his transition to the NBA, too.
Moreover, in this installation of After Party, LeBron James and Maverick Carter touched on how the King was actually considering trying to play in the NFL in the NBA lockout year in 2011. Dallas Cowboys owner Jerry Jones even gave James a contract, per Carter. Well then, wow, imagine that, huh?
Nonetheless, it's still incredible to see James, who has displayed his otherworldly athleticism throughout his career, do all he's done with the Cavaliers, Miami Heat, during his second stint with the Wine and Gold, and now with the Los Angeles Lakers.
Even thus far this season, which may or may not resume at some point regarding the novel coronavirus pandemic, in his 17th season, James has averaged 25.7 points, a league-leading 10.6 assists, 7.9 rebounds and 1.2 steals per game.
Seeing that sort of performance even this season from LeBron is something I'll never take for granted.
Anyhow, even with the GOAT debate as a hot topic right now, just hearing James talk about MJ in this light was really cool to hear, and it's clear that LBJ has always been so grateful for how Jordan took the game to new heights with his commitment level.