Cavs' Kevin Love emphasized how different NBA was in 'The Last Dance'
Cleveland Cavaliers big Kevin Love recently emphasized how different the NBA's play style was in the last showing of "The Last Dance" on Sunday.
It's tough to know, even as a Cleveland Cavaliers fan, that Sunday marked the last two episodes of The Last Dance, which was a 10-part documentary series on the 1997-98 Chicago Bulls, of which Michael Jordan fittingly played a leading role.
All in all, though, the documentary was an amazing watch, and with the 2019-20 season still on a novel coronavirus-induced hiatus and it being uncertain if their will be a resumption, it was perfect timing, and it was terrific that ESPN/the doc moved up its' release.
It is again unclear if the current NBA season will have some sort of resumption, and a player that is still especially concerned about safety is Larry Nance Jr., who has Crohn's disease.
Nance, who has expressed how he'd want the league to resume play when it safely can, per the Associated Press' Tom Withers, and has participated in voluntary (even while socially distanced) workouts at the Cavs' practice facility, does though, per ESPN's Brian Windhorst, feel "still scared" regarding COVID-19 and does obviously not "want to get it."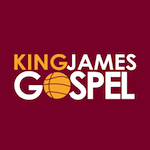 Want your voice heard? Join the King James Gospel team!
Write for us!
Nance also said, as transcribed by Windhorst, how he hopes "there would be an understanding [from the league] if someone didn't feel comfortable coming back that'd you get a pass."
So whether or not the league's season does resume at some point down the road, this timing for the NBA community and its fans was frankly, spot-on. Nance's comments just prove that, as we do not know if we will see more NBA action this season.
Factoring in that, as so many of us, seemingly including Nance, were on Sunday, Cleveland Cavaliers big man Kevin Love was tuned into the last two episodes of The Last Dance.
Among a few notable tweets from Love were him polling the Twitterverse about John Stockton's all-time rank among point guards, and Love paying homage to an all-time great in Karl Malone, both of whom were featured heavily in the last two episodes of the documentary series.
The key tweet from Love that resonated with me from the last two episodes of the doc, though, was Love emphasizing just how much different the NBA was in that era, and how the league's scoring was so much lower, typically, compared to today's often pace-and-space and largely three-point-centric NBA.
The league was drastically different, as Love alluded to, back then, and three-point shots were not as much of a focus for teams. Jordan, who led the NBA in scoring a record 10 times, had 30.1 points per game in his career, but he only hit 32.7 percent of his three-point field goal attempts and that was not an area he really featured much in games, given the league having more of a post-up and slower-paced style.
Hand checking made it also much more difficult to score as teams often do in games today consistently, and that '97-98 Bulls team had an offensive rating of 107.7, which was tied for eighth in the league that season, per Basketball Reference. In this 2019-20 season, for comparison's sake, that would rank just 23rd, per NBA.com.
That's again likely why Jordan operated so much as a mid-post scorer, and players such as John Paxson, Steve Kerr and B.J. Armstrong were more so three-point shooting role players around Jordan that helped in that regard for Chicago.
Additionally, even Love himself fits into how the league has transformed into a more spacing-oriented, three-point centric and less post-up style.
Love still does get some post-ups, and he is a really good secondary playmaker for a big man for the Cleveland Cavaliers, but ever since he was traded to Cleveland, and dating back to the LeBron James and even more so Kyrie Irving days, Love grew into much more of a volume three-point shooter.
In his more first option Minnesota Timberwolves days, Love did have 19.2 points and 2.5 assists per game, but he wasn't a big-time volume three-point shooter until the 2011-12 season, when he shot 5.1 triples per game in his fourth season, per Basketball Reference. Considering his first three seasons, Love had 3.3 three-point attempts per outing in his Minnesota days.
In Cleveland and even more so with the league shifting toward a more perimeter-centric game, thanks in large part to Stephen Curry and Klay Thompson and eventually Kerr's Golden State Warriors, along with the Houston Rockets and James Harden and others, Love has averaged 6.0 three-pointers per game. His scoring has decreased with a lower usage to 17.2 points per game in his tenure with the Cavaliers, but his effective field goal shooting clip has gone from 49.4 percent to 51.9 percent.
Thus far in 2019-20, Love also been the Cavs' primary floor spacer with a career-high 7.0 three-pointers attempted per game, of which he's hit 37.4 percent, and he's still had a rock solid 17.6 points per outing. His perimeter shooting presence has helped pieces such as Collin Sexton, Cedi Osman, Darius Garland and Kevin Porter Jr., along with Andre Drummond it seems, post-trade deadline.
Clearly, Love's tweet about the NBA's scores being light years different today again really stuck with me, as an 84-82 score in games today might very well be with a quarter-and-a-half to go.