FOX Sports Ohio replaying 1997 ASG Cavs hosted will be a fun watch
The Cleveland Cavaliers hosted the 1997 NBA All-Star Game, and it's cool to hear that Fox Sports Ohio will be replaying that notable one next week.
We've been without Cleveland Cavaliers basketball since March 10, as the season has been on a novel coronavirus-induced hiatus since March 11.
That last Cavs live action for us Wine and Gold fans resulted in a close 108-103 loss to the Chicago Bulls, but in that one, Collin Sexton and Larry Nance Jr. were superb. Sexton had 26 points on 12-of-16 shooting to go with five assists and a steal, and Nance had 16 points on six-of-six shooting, to go with six assists, four rebounds, two steals and a block, per ESPN.
At this point, we're still not sure if we'll see the 2019-20 NBA season resume at some point, but at least for now, plenty of teams, such as the Cavs already, will be set to have individual workouts for players, though that is from a social distancing realm. In terms of recent updates regarding those workouts and/or the league's outlook for potentially resuming the current season, you can view those here.
To quickly add to that, ESPN's Adrian Wojnarowski did emphasize in a report how players and/or the league does if possible safely want to resume the season/have playoffs and he emphasized how teams are leaving no stone unturned as far as maybe viable testing to help do so.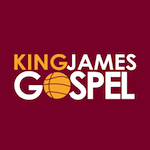 Want your voice heard? Join the King James Gospel team!
Write for us!
That makes sense, as he noted how, as was reported by ESPN's Bobby Marks on Thursday that players began having a 25% temporary salary reduction, and Woj then said how, regarding fan attendance, the league is looking into "how teams could get creative, if necessary, with 15% to 20% capacity in buildings."
With no Cavaliers game action for this extended period, though, it's always fun to flash back to notable prior games for the Wine and Gold whether that's old school games with the likes of Mark Price, Larry Nance, feasibly Austin Carr and Bingo Smith and others.
I always love watching film of those days even just here and there, and you can see those Price Cavs occasionally in action from the late '80's-early '90's day on networks such as FOX Sports Ohio or NBA TV. Some Reddit posts/clips from those days I'll find sometimes as well.
The days of both LeBron James' stints are cool to of course look back on, too, and I'm sure plenty of us have seen the Cavaliers' Game 7 victory over the Golden State Warriors in the 2016 NBA Finals over and over already.
Looking at the coming stretch of dates between May 17-23, it's nice to hear that on FOX Sports Ohio, All-Star games that were hosted by the Cavs, Cleveland Indians, Columbus Blue Jackets and Cincinnati Reds will be replayed. In this case, one I'll be especially looking forward to seeing is the 1997 NBA All-Star Game.
The full lineup of those replays, according to a FOX Sports Ohio announcement on Thursday, first includes the 1981 NBA All-Star Game. Mike Mitchell of Cleveland was a participant, and he had 14 points and four rebounds, per Basketball Reference, and the Eastern Conference beat the Western Conference 123-120.
Next on the FSO All-Star Week docket includes the 1981 MLB All-Star Game in Cleveland, then the 1988 MLB All-Star Game in Cincinnati and the last three will be the 2015 MLB All-Star Game in Cincinnati, the 2015 NHL All-Star Game in Columbus and the 2019 MLB All-Star Game in Cleveland.
The fourth All-Star Game set to be featured on FOX Sports Ohio in that coming stretch of days first re-airing on Wednesday, May 20 is the one that I'm again really pumped about, though, in the '97 NBA All-Star Game. That was played at what was then the Gund Arena in Cleveland.
In terms of the Cleveland Cavaliers' perspective, they were represented by Terrell Brandon, who was one of the best lead guards in team history, and he ended up having 10 points, eight assists, three rebounds and two steals, as noted by Basketball Reference. In what was ultimately Brandon's last season with Cleveland, it was cool to see him reach his second and final All-Star Game in the league.
It was an All-Star Game with its' fair share of up and down sequences, and Anfernee Hardaway, Grant Hill and Glen Rice fit into that. Rice, who repped the Charlotte Hornets well, had 26 points, including four triples on seven attempts, and two steals, and he was named the game's MVP; the East won 132-120.
Michael Jordan also was out in full, too, as per the FOX Sports Ohio announcement, he then "became the first player in All-Star Game history to notch a triple-double with 14 points, 11 rebounds and 11 assists and two steals."
Along with that, in terms of the '97 Dunk Contest, the late Kobe Bryant came away with that crown, so clearly, legends showed out on this stage in Cleveland. Kobe was not an All-Star participant, but he still made his presence felt.
What was also particularly memorable about this 1997 NBA All-Star Game, however, was how the top 50 players in NBA history were honored via a special 50th NBA season presentation, and here, you could see more regarding how the league did so at halftime.
The likes of Wilt Chamberlain, Bill Russell, Magic Johnson, Oscar Robertson and even then George Mikan were some of the legends honored.
That was a pretty big deal, kids, and the fact that that group was honored in that said All-Star Game here in Cleveland is awesome to look back on, and again, this '97 NBA All-Star Game is the one that I'll really be anticipating in this FOX Sports Ohio All-Star Week of replays. Cleveland put on a terrific show.
So, in terms of timing, as that FOX Sports Ohio release noted, each night at 8 PM starting on Sunday through the 23 will be the re-airs of the games mentioned, and the release said how previous games from the day before "will also re-air the following day at 12 noon."
These games, per FOX Sports Ohio, will "also stream on FOX Sports GO."
Be sure to tune into this one, Cavs fans!