Cleveland Cavaliers: 3 positive takeaways from 2019-20 so far
It's been a bumpy ride for the Cleveland Cavaliers so far in this 2019-20 season, but three key positive takeaways have jumped out, even with that being the case.
This season for the Cleveland Cavaliers has been rocky and drama-filled, to say for the most part. After last season's injury-riddled and forgettable season, fans came into this year with an open mind. In this past offseason, the Cavaliers made little moves as they were strapped with cap space but, they added an intriguing prospect in Darius Garland and were able to keep their core intact.
Then, they made an interesting move when they signed a 66-year-old coach in John Beilein to be their coach for the next few years, at the least. He was reportedly thought of to be a "culture-driver" for the team's rebuild, as our own Dan Gilinsky touched on.
Fast forward to the season and the Cavs would get off to a 4-5 start that surprised many, many people. This start gave fans a sliver of hope but, this hope was short-lived. The Cavaliers that we know would come crashing down and with it came unneeded drama. First, it started with players becoming "unhappy" with Beilein's questionable coaching methods, per a December report by The Athletic's Joe Vardon and Shams Charania, who is also of Stadium (and the piece was subscription required).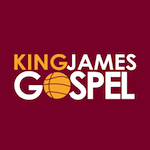 Want your voice heard? Join the King James Gospel team!
Write for us!
Then, the dilemma with Kevin Love came as he would voice/show his frustrations with the team both on and off the court, according to Vardon and Charania (subscription required). Following this, Beilein would reference his players as "thugs" in a film session in January, as ESPN's Adrian Wojnarowski reported, and later stated that he meant to say "slugs," referencing their sluggish, or slow-paced, play.
Not too long after, Wojnarowski reported that Beilein stepped down as head coach of the Cleveland Cavaliers before the All-Star break concluded, as Gilinsky hit on, and thus the Beilein era would end just as it was getting started.
Despite this, in a season filled with despair, came a lot to be optimistic about. Here, I will look at and discuss three positive takeaways from this season so far, which is may or may not play out, at least in some capacity, down the road. The season is still on a novel coronavirus-induced hiatus.