NBA TV highlights LeBron James' jam for Cavs vs. C's on May 12, 2008
On this May 12 date in 2008, LeBron James threw down one of his best jams as a member of the Cleveland Cavaliers, as NBA TV highlighted.
The Cleveland Cavaliers made an improbable run to the 2007 NBA Finals, and it was evident to me that LeBron James, following that run in which he carried Cleveland, was the best player in the NBA.
That was even after the Cavs themselves were swept by a far superior San Antonio Spurs team in the 2007 NBA Finals.
In the following season, James and the Cavaliers were still a solid team, though, and James, Zydrunas Ilgauskas, Anderson Varejao, Delonte West and others formed a nice defensive squad.
Cleveland had other decent role pieces such as Joe Smith and Wally Szczerbiak, too, and anyhow, the Cavs ended up being the fourth seed in the 2008 Eastern Conference Playoffs, and were led by their superstar in James.
In those playoffs, while the Cavs did not make it through the East again, they did advance to the East Semifinals, and lost a seven-game series to the Boston Celtics.
The C's were the eventual NBA champions that '08 campaign, though, and their Big Three of Paul Pierce, Kevin Garnett and Ray Allen was quite a trio. Plus, Rajon Rondo was a thorn in the Cavs' side, and Boston role pieces such as James Posey and Glen Davis were tough.
Nonetheless, James made his presence felt in that series, of which each home team won.
Also, on this May 12 date in 2008, James and the Cleveland Cavaliers would go on to win Game 4 of that series 88-77, and tie it up 2-2. It was a hard-fought matchup, and James led the way with 21 points even on a tough seven-of-20 shooting night. What was the key, though, was James' 13 assists, three steals and two blocks, as noted by Basketball Reference.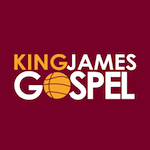 Want your voice heard? Join the King James Gospel team!
Write for us!
Cleveland also received contributions from Wally, who had 14 points, Daniel Gibson, who also had 14 big points and four assists off the bench, and Joe Smith and Anderson Varejao combined for 20 points and 12 rebounds.
What was an unreal moment that was even more incredible to see live, though, was LeBron's thunderous dunk on KG in the closing moments.
NBA TV threw it back to that earlier on Tuesday to this amazing call from announcer Kevin Harlan, and here, LeBron truly had "no regard for human life!"
Harlan couldn't have said it better at the time to describe that moment from James, and the Wine and Gold faithful (including myself) were going bonkers.
While again James didn't eventually back to the NBA Finals during that '08 postseason, that was a fun series and the Cavs made a nice showing for themselves.
James, along with others such as Kyrie Irving, Tristan Thompson and J.R. Smith would eventually bring the Cleveland Cavaliers a championship during James' second tenure with the Wine and Gold, however, by being the only team in NBA history to this point to overcome a 3-1 NBA Finals deficit.
Doing so against Stephen Curry, Klay Thompson and the regular season-win record-setting Golden State Warriors in that 2016 series made that even sweeter, too. I'd also imagine that LeBron, now with the Los Angeles Lakers, could very well win another ring in coming years. Albeit this 2019-20 season that's an uncertainty, as it's unclear whether or not the season will resume, given the novel coronavirus pandemic.
Again, though, while that '08 semifinals series resulted in a loss to Garnett and the C's for LeBron and company, props to NBA TV for highlighting that awesome jam by LBJ for us Cavs fans on this May 12 date back then.