Flashback Friday: Kevin Love steps up as Cavs close out Hawks in 2016 East Semifinals
On this May 8 date back in 2016, Kevin Love came through big time as the Cleveland Cavaliers eliminated the Atlanta Hawks in Game 4 of their 2016 Eastern Conference Semifinals series.
Not too long ago, the Cleveland Cavaliers were the class of the Eastern Conference.
Considering that it's understandable that in a recent interview with The Athletic's Jason Lloyd (subscription required), Kevin Love recently talked about how he would've "really loved" the LeBron James–Kyrie Irving duo, presumably with other pieces including himself, to have had one more go in Cleveland.
Obviously, James and Irving are no longer on the Cavaliers, but it's still entertaining to look back at the good ole days of James' second stint with Cleveland, and with Irving on the squad, in particular. That's likely even more with the NBA's season on hiatus and it being uncertain if we'll see the 2019-20 season resume at some point.
With that in mind, with today being Friday, May 8, I figured I'd flash back a bit to when Love came through big-time for the Cavs on this date in 2016.
As has been customary when the Cavs have had LeBron, Cleveland ended up eliminating the Atlanta Hawks in that one via sweep.
Although to Atlanta's credit here, this East Semifinals Game 4 was a back-and-forth affair that the Wine and Gold ended up pulling out 100-99, as noted by Basketball Reference.
The Hawks ended up coming out strong, and had a 36-27 lead after the first quarter. The Cavs did respond pretty well, and were down just two at the half, but overall, Cleveland had trouble stopping the likes of Paul Millsap, who was putting in work with 17 points and nine rebounds in the first half.
Atlanta also got nine points and three assists from Thabo Sefolosha, and six points apiece from Kris Humphries and Dennis Schröder as an energy presence, who had four assists in that half, too.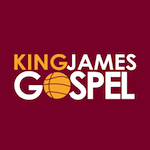 Want your voice heard? Join the King James Gospel team!
Write for us!
From there, it was again a game that went back and forth, as the Hawks got nice contributions from Kent Bazemore, Schröder had 21 points, six total assists and two steals, and Al Horford was steady with 15 points and four assists. However, the Cavs put the clamps on Millsap in the second half, of which LeBron was very engaged, in what was a lower scoring second half, and the pace slowed.
From the Cavs' perspective, Kyrie had 21 points on eight-of-16 shooting and came up with some key plays, while having eight helpers, too. LeBron didn't have his best his outing with six turnovers, but he did have 21 points, 10 boards, nine assists and two steals, per Basketball Reference.
Plus, Tristan Thompson had 10 boards, his defense was big down the stretch, and he two blocks and a steal, and Channing Frye and Iman Shumpert gave Cleveland a combined 18 points and four triples, while Shump had two steals. His defense on the perimeter helped the Cavs get back in it and locked-in it seemed, too.
At any rate, the key to this flashback moment on this May 8 date back in 2016 was again, Love's huge outing.
Though he did struggle inside the arc converting with some Atlanta extra attention, and he hit just one-of-10 on two-point shots, as the Cavs as a team were throughout the series overall before that one, Love was feeling it from deep. He hit half of the Cavaliers' three-pointers for the game, and hey, take 'em, how ya get 'em, right?
That deep shooting was the key reason why the then-top-seeded Cleveland Cavaliers ended up moving on and sweeping this 2016 East Semifinals series against the four-seeded Hawks, as the Cavs' floor spacing extraordinaire hit eight-of-15 from three-point land.
Furthermore, even with Love not registering any buckets in the fourth, his 15-point third quarter, which included four triples, ended up being so crucial for the Wine and Gold. For the game, Love ended up having 27 points and had four first half assists, which came in handy on a fairly sub-par outing from James, by his standards.
Granted, Love's 13 rebounds helped the Cavaliers immensely as well in a lower scoring postseason closeout game.
Moreover, the Cavs edged out a victory and moved on to face Kyle Lowry, DeMar DeRozan, Serge Ibaka and the Toronto Raptors in the 2016 East Conference Finals, a series they eventually won in six.
From there, we all remember the regular season win record-breaking Golden State Warriors becoming the first and still only team to blow a 3-1 lead to the Cavs. As a result, LeBron and company delivered the club and the city of Cleveland that elusive championship they'd been craving for so long.
This 2016 East Semifinal Game 4 spark from Love was a cool memory to look back on during this May 8 date for us Cavs fans, though.