Cavs flash back to LeBron James' first MVP on this date in 2009
The Cleveland Cavaliers recently looked back at LeBron James winning his first NBA MVP on this May 4 date in 2009.
Us Cleveland Cavaliers fans are well-aware that LeBron James is the best player in franchise history. The now-Los Angeles Laker who also played four seasons with the Miami Heat, obviously, has played the vast majority of his career with the Cavs, of which was 11 seasons.
We all were grateful for James leading the Cavaliers to four straight NBA Finals appearances against the Golden State Warriors in his second stint with the Wine and Gold, and in 2016, the Cavs won their only championship.
That was of course in historic fashion, when James, Kyrie Irving, Tristan Thompson and company became the only team in NBA history to come back from a 3-1 series deficit in the NBA Finals, and that was against Stephen Curry, Klay Thompson and a Warriors team that had just set the NBA record for regular season wins with 73, too.
LeBron was terrific in his first stint with the Cavaliers, too, and though that didn't result in a championship, it was hardly LeBron's fault by any means, and James still led the squad to plenty of postseason success.
That was with a key piece such as Zydrunas Ilgauskas, who was a nice player but with a low ceiling due to foot limitations/prior surgeries, and even Anderson Varejao for much of that, alongside James.
Role pieces such as Eric Snow and Ira Newble earlier on (defensively) and Daniel Gibson were factored into the mix, too, but overall, James definitely needed more help in the postseason.
Anyway, what was cool to see on Monday was the Cleveland Cavaliers flashing back to when LeBron won his first NBA MVP on this May 4 date in 2009; that 2008-2009 season, James had 28.4 points, 7.6 rebounds, 7.2 assists, 1.7 steals and tied a career-best with 1.1 blocks per game, per Basketball Reference.
This was the first of James' four MVP's to this point of his amazing career, and first of two with the Cavs, and at that time, the King was just 24.
At this time, James was maybe at his best athletically, and you especially saw that with how incredible he was on a game-to-game basis near the rim in terms of finishing above it, and on the defensive end, James took on the challenge.
That often meant he would be defending the opposing team's best perimeter scorer, and off the ball, he was especially active as well, as a helper at the rim and/or as a rotator in playing passing lanes.
Granted, the Cavs did have other nice defensive pieces such as Varejao, who was good when it came to hedging out, helping in passing lanes/near the rim (0.9 steals and 0.8 blocks per outing) and outstanding at drawing charges.
Cleveland also had a solid rim protecting presence in Z, Ben Wallace, though had his share of injury issues (but did have 1.3 blocks per game) and a rock-solid perimeter defender in Delonte West (1.5 steals per game), but James was by far the team's best defender, in the individual and team variety, even as the focal point of opposing defenses in the playmaking and scoring sense.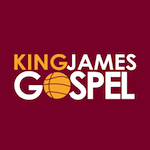 Want your voice heard? Join the King James Gospel team!
Write for us!
Offensively around James, the Cavs had Z as a solid mid-range shooter, along with rotational big Joe Smith, and got 17.8 points and 4.1 assists per game from Mo Williams. West was a solid secondary playmaker as well, with 11.7 points and 3.5 assists per game.
In terms of floor spacers, Williams (43.6 percent) and Wally Szczerbiak (41.1 percent) were the team's most reliable perimeter shooters, and West hit 39.9 percent of his triples.
James' unbelievable ability to create for himself and others, though, was the clear-cut reason the Cleveland Cavaliers were 66-16 in 2008-2009 and had the league's best record. Cleveland had the NBA's best net rating that season as well, as indicated by NBA.com, and LeBron's all-around presence on both ends tied directly into that.
Unfortunately, the then-East-top-seeded Cavs and James would be eliminated by Dwight Howard, Jameer Nelson, Hedo Turkoglu and the Orlando Magic in the 2009 Eastern Conference Finals in six games, and Cleveland couldn't get to play the late Kobe Bryant and the Lakers, the eventual winners, in that ensuing NBA Finals.
Either way, though, it was cool to see the Cavs flash back to when LeBron won his first NBA MVP on this May 4 date in 2009.
That's even more so the case with the current 2019-20 NBA season on hiatus due to concerns regarding the novel coronavirus and it being uncertain if we will see players such as Collin Sexton, Darius Garland, Kevin Love and Kevin Porter Jr. again in game action this season.