Looking back at 3 great LeBron James East Semifinals games with Cavs
Had the NBA season not end up being suspended, the postseason would be well under way. Here, with it originally close to being the time of that round to be kicking off, we'll take a look back at three great LeBron James Eastern Conference Semifinals games with the Cleveland Cavaliers.
LeBron James has played the most playoff minutes in NBA history, and he's clearly proven himself on the biggest stage. With him spending 11 seasons with the Cleveland Cavaliers and making nine trips to the Eastern Conference Semifinals, it is bound for a player of James' caliber to put together unbelievable games in that round, which would be close to kicking off had the season not been suspended.
Here, we will be looking back at three great games when James completely took over, and was the key reason for the Cavaliers winning matchups in the East Semifinal round.
This list will include games from both of LeBron's stints with Cleveland (he's of course now a Los Angeles Laker) and some of the moments that have cemented James' legacy as one of, if not the greatest of all-time, along with moments that Cleveland fans will never forget.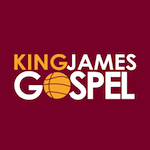 Want your voice heard? Join the King James Gospel team!
Write for us!
These three games are my opinion of his best Semifinals games with the Wine and Gold, and with such an extensive list of games that could have been chosen from, many games could have been substituted for the three that I have chosen. Anyway, we'll get into those now, beginning with James' outing in a pivotal Game 5 against the Chicago Bulls on May 12, 2015.
James leads the Cavs to a Game 5 W over the Bulls
The first game comes from Game 5 of the 2015 Eastern Conference Semifinals against the Bulls. The Bulls were a defensive-oriented team led by Jimmy Butler, Derrick Rose and Joakim Noah. LeBron and Noah had been rivals for almost a decade by the time of this meeting, too, making the stakes even higher for James.
On top of this, this was his first year apart from the Big Three Miami Heat, meaning for his legacy, he needed to make a deep playoff run with the Big Three that was constructed by his hometown Cavs. This May 12 matchup was in then-Quicken Loans Arena (which is now considered Rocket Mortgage FieldHouse).
Following the pattern of this series, Game 5 was very hard-fought for the Cavaliers, even with a monstrous performance from King James, the Cavs only defeated the Bulls 106-101. LeBron finished the contest with 38 points on 14-for-24 shooting, as noted by Basketball Reference.
In this game, despite James having a very efficient overall shooting game, he struggled from the three-point line, shooting just one-for-five from deep. However, this was the only real negative in James' performance in this game.
He dominated on the glass, and led both the Cavs and the Bulls in rebounds with 12.
On top of that, he also led the Cavaliers in assists, dishing out six, which helped out pieces such as Iman Shumpert (13 points) and J.R. Smith (12 points) get clean looks, and Matthew Dellavedova (four helpers) aided in that department, too. Kyrie Irving came up big as well, though, as he had 25 points on nine-of-16 shooting, including three-of-six from deep, to go with five assists.
James again, though, led the way, and on the defensive side of the ball, he controlled the game with timely and controlled contests, and made some key plays. He blocked three shots, got three steals, and on top of that, brought the playoff intensity that we have come to expect from the King.
From there, the Cavs ended up shutting down Rose and the Bulls, especially when it comes to Dellavedova, who had one of his best games to close out Chicago in that ensuing Game 6.