Cavaliers: Grading Tristan Thompson's 2019-20 play thus far
Tristan Thompson has been terrific for the Cleveland Cavaliers this season; here, we'll grade his play on both ends thus far in 2019-20.
When he's been available for the Cleveland Cavaliers, which has been on most occasions, center Tristan Thompson has been one of the Cavs' best players, and he's been arguably the Cavs' best overall player. That's when factoring in both ends of the floor, really.
Is he Cleveland's best player? No, I wouldn't say so based on talent/skill set in today's league, and I'd say that's between Collin Sexton and Kevin Love.
Either way, though, Thompson, who is on an expiring contract, and could feasibly be playing elsewhere next season and is a realistic sign-and-trade candidate, believes Cleveland.com's Chris Fedor, has still given Cleveland consistent play really the whole year.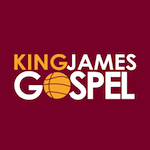 Want your voice heard? Join the King James Gospel team!
Write for us!
Of course, the season is on hiatus until further notice, and it's uncertain whether or not 2019-20 will eventually play out, at least in some capacity. In relation to that, in an appearance on 92.3 The Fan's "Bull & Fox" on Tuesday, Sports Illustrated's Chris Mannix noted how he's of the opinion that if the league does resume, it'd "most likely" be going straight to postseason play.
Mannix also said, per Bull & Fox, how he gets the sense among "high-ranking NBA officials" that NBA practice facilities should be opened for individual workouts than be kept closed for "player safety," and he would go on to say on it could seemingly affect the postseason.
It's still not definitive as to whether or not we'll see a season resumption and there still could perhaps be some remaining regular season games, though, but in terms of reported updates regarding player workouts/social distancing guidelines, you can view those here.
So swinging back to Thompson's play thus far this season, we'll first touch on his offensive play and grade that.