Cleveland Cavaliers: Three prospects to avoid in the 2020 NBA Draft
Here, we're going to detail why the Cleveland Cavaliers should avoid three prospects in the 2020 NBA Draft if they are available at the Wine and Gold's selection.
The Cleveland Cavaliers are inevitably going to be in a very unique position whenever the 2020 NBA Draft does end up occurring this year, as the current season is on suspension due to concerns regarding the novel coronavirus pandemic and we're not exactly sure of when the upcoming draft will eventually be at this point.
At this point, we'll see, as it's uncertain if the 2019-20 season will resume at some point or not, and in terms of recent reported updates about that and the draft, you can view those here, per KJG's Dan Gilinsky.
Looking back at the upcoming draft, Cleveland is all but a lock to attain a top five selection and there is a solid chance that they could even find themselves with a top three draft slot in this unique NBA draft if the lottery goes right for them. I know that the newer lottery rules make it anything but a sure thing, but according to Tankathon, Cleveland is projected to have the second overall pick, so again, a top five selection seems definitely likely.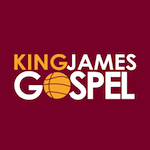 Want your voice heard? Join the King James Gospel team!
Write for us!
This is a draft that many have actually come to assume is quite weak given the lack of general star-power that is seemingly available, yet there is a deceiving number of a great many players in this draft pool that can and will contribute quite quickly regardless of draft spot. The 2020 NBA Draft may certainly be weak in some areas but it is actually incredibly deep as a whole and as such the Cavaliers utterly cannot afford to fail in finding and selecting the right player in this upcoming draft.
Here we will highlight three players the Cavaliers should, however, not plan on pursuing, despite their relative talent or potential as NBA players, if these prospects are available at the Cavs' draft selection. Some of these players will absolutely surprise you given they are still all incredibly talented and all three may very well carve out very solid NBA careers down the line.
This is not going to be anything knocking them as players, but rather diving into the case to be made for each not fitting on a team such as the Cleveland Cavaliers or their young core moving forward. Let's dive in with a relatively surprising one.