Cleveland Cavaliers: Assembling their all-time starting five
With the current season suspended until further notice, I figured it'd be a relevant time to give my take in terms of the all-time starting five for the Cleveland Cavaliers.
As you're well-aware of, the 2019-20 NBA season is on hiatus until further notice for the Cleveland Cavaliers and other teams, in relation to the novel coronavirus pandemic that has had such a profound impact all over.
It's uncertain if the current season will resume at some point, and as of now, you can view recent updates about possible alternative scenarios/the potential financial impact of a cancelled season here, at this link and also here, per KJG's Amadou Sow.
In the mean time, though, it's only natural to somewhat project what's to come down the road for players on the Cavs, and also, look back at prior times for the Wine and Gold throughout this season and at other times in the squad's history.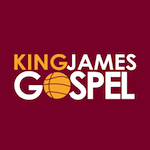 Want your voice heard? Join the King James Gospel team!
Write for us!
The Cavaliers are not nearly a franchise historically along the likes of the Boston Celtics or Los Angeles Lakers, who are the two most iconic squads in the NBA, really, but the Wine and Gold have had their fair share of success at various times since the club's inaugural season in 1970.
From the Miracle of Richfield squad in 1976 to the team being a fixture in the postseason in the late 1980's to early/mid-90's, and then two stints involving LeBron James with the team in the 2000's and 2010's, there's been plenty of fun times to be a Cavs fan.
Moreover, I figured at this time, I'd give my take as far as my all-time starting five for the Cavaliers. We'll get started in the backcourt, where, rest assured, there were some tough choices.