3 Cavs players you could make case for for team MVP if season ended today
If the 2019-20 season is not ultimately played out, which is a possibility, you could make a case for three players for the Cleveland Cavaliers team MVP thus far. I'll highlight them here and eventually give my take on who should theoretically be awarded the honor.
As you know, the 2019-20 season for the Cleveland Cavaliers and other NBA teams is currently on hiatus, given concerns involving the novel coronavirus pandemic that's had such a profound impact all over.
In some uplifting news, though, the first NBA player/member of NBA personnel that initially tested positive for COVID-19, the Utah Jazz's Rudy Gobert, has been cleared of the virus by the Utah Department of Health.
The Jazz announced that in a team statement on Thursday, and also hit on how Gobert's teammate Donovan Mitchell, who tested positive following Gobert's diagnosis, also has been cleared and both now are not a risk to others.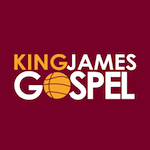 Want your voice heard? Join the King James Gospel team!
Write for us!
Along with those players, the Detroit Pistons' Christian Wood, who also tested positive for COVID-19, is now "fully recovered," per his agent Adam Pensack and h/t Detroit Free Press correspondent Dana Gauruder.
Wood was the first NBA player/personnel member that tested positive for COVID-19 to be completely cleared, and these players being cleared again, is a breath of fresh air at least in a tough time for everybody. Hopefully, we can also see Wood, Gobert and Mitchell return to their full capacity on the floor in not too distant future.
Looking back from a Cleveland perspective, though, of which no players have exhibited COVID-19 symptoms and reportedly have not been tested, I thought with the season currently on hiatus until further notice and with the season returning being a question mark at this point, that I'd highlight three Cavs players that you could make a case for for team MVP in 2019-20.