Cavs: Kevin Porter Jr. flashed true potential in mostly February in best stretch of year thus far
When the Cleveland Cavaliers selected Kevin Porter Jr. 30th overall in last year's NBA Draft after Porter was first drafted by the Milwaukee Bucks and then sent to the Detroit Pistons along with Tony Snell, and then Porter was dealt to Cleveland, there were mixed reviews. In the best stretch of his rookie year thus far in mostly February, he flashed his true potential, though.
On one hand, the athleticism and shooting ability of would-be Cleveland Cavaliers rookie Kevin Porter Jr. wowed some scouts leading up to the 2019 NBA Draft. But on the other hand his maturity was questionable, according to some draft pundits, and he was turnover prone, as he averaged 1.4 assists to 1.9 turnovers at USC in his one collegiate season, as indicated by Sports Reference.
But Cleveland reportedly viewed Porter as a top 10 talent and when he was available at the end of the first round, general manager Koby Altman and the Cavaliers front office pounced, as they traded for what would turn out to be Porter by shipping out four future second-round draft picks and cash to Detroit for the 30th overall pick in last year's draft.
Through November, Porter struggled a bit to find a rhythm as he recorded only two double-digit scoring games, according to Basketball Reference's game log for him.
Porter did have a bit of breakthrough in mid-December, though, when he went toe-to-toe with James Harden and scored what was previously a career-high 24 points (including going six-of-nine from three-point range, per Basketball Reference) in a close loss to the Houston Rockets. This was a brief flash of what Porter could bring to the Cavaliers.
But just a few weeks later, Porter would suffer an awful-looking injury against the Minnesota Timberwolves, in what was a left knee sprain, and this injury kept the rookie out for 10 games and nearly three weeks. That being said, after his first two games back, Porter's season truly took off and he ended having the best stretch of his rookie season thus far.
The hot stretch for Porter in mostly February started off against the New Orleans Pelicans on January 28, where he went for 21 points (including five-of-eight from three-point land). Porter later set a new career-high against the Miami Heat on February 22 when he scored 30 points (on nine-of-18 from the floor) and grabbed eight rebounds in what was a thrilling comeback victory, of which our own Corey Casey hit on.
Moreover, in February, KPJ had 13.5 points per game on 44.2 percent shooting (including a 37.8 percent clip from deep), to go with 3.5 rebounds, 3.1 assists and 1.0 steals per game.
Porter's increased ability to score should not be a huge surprise. After all, he did shoot 41.2 percent from beyond the arc in college. Like most young guards, Porter does sometimes attempt bad shots, or settle for a poor shot when he could have found a teammate for a better look.
This stretch of games of which were the best of his rookie season to this point showed many why Porter was deemed a lottery pick by some. Not only did Porter show he can score, his passing feel and ball-handling in manipulating defenders in order to get to his preferred spots on the floor steadily improved.
Porter is able to weave his way through the defense and with his ability to finish at the rim, draws the attention of several defenders.
Porter does not simply put his head down and drive just to score, rather he keeps his head up, looking to set up a teammate while also still being a scoring threat. This allows Porter often to dish off to a cutter or an open man for an easy bucket.
While Porter is averaging 3.2 assists per game in the Cleveland Cavaliers' last 15 games, per NBA.com (of which he's been active in 12) heading into the time of the NBA suspending its season on Wednesday due to Utah Jazz center Rudy Gobert testing positive for COVID-19 (and since Utah's Donovan Mitchell tested positive for that as well, per ESPN's Adrian Wojnarowski, along with Detroit Pistons big Christian Wood, per Shams Charania of The Athletic and Stadium), the turnovers are still an issue.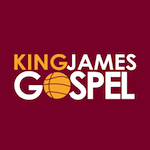 Want your voice heard? Join the King James Gospel team!
Write for us!
In that span of games, Porter turned the ball over 1.7 times per contest. Those are not exactly stellar numbers, but surely an improvement since his days at USC.
Porter also continues to work and show positive strides on the defensive end. While he is averaging 1.0 steal per game in his last 15 games (again, of which he's been active in 12, due to the concussion protocol), Porter does tend to struggle in some one-on-one scenarios and will also over-help at times, which leads to a wide open look for the opposition.
There is some feeling of encouragement in the team sense, though, as Porter's defensive rating, which was 116.0 in November, was down to 111.1 for the month of February, as demonstrated by NBA.com. Also, in the 15 wins Porter has been apart of this season his defensive rating is 99.4, while in their 35 losses with Porter on the floor, his defensive rating is 119.1.
This goes to show there are nights where Porter shows up on defense and is more an impact player, which can help out the team as a whole. With his offensive game already quite steady for a 19-year-old, the defensive end is where Porter needs to improve the most.
If he can stay engaged on defense and improve his awareness off-ball more to go with what he's flashed in the individual sense on the perimeter more often, this would allow Porter to be a more complete two-way player.
While Porter has areas of his game he still needs to work on, one trait he has that cannot be taught is confidence. Similarly to Collin Sexton, Porter does not fear anyone on the court, and while that may lead to turnovers now, it shows he is not shy about attacking the hoop and making the right play, which has helped out pieces such as Kevin Love, Tristan Thompson, Larry Nance Jr. and others throughout the 2019-20 season.
That stretch for Porter in mostly the month of February, which was the best stretch of his rookie season thus far, really turned a lot of heads and hopefully, Porter is at or near a full recovery from the concussion he suffered after taking a blow to the head early in a game against the Boston Celtics on March 4. While far from a complete player, or even a complete offensive player, Porter is starting to display the traits of a franchise player that the Cleveland Cavaliers can build around for the next decade-plus.
At this juncture, the NBA was said to be suspended "at least 30 days" as of Thursday, per NBA commissioner Adam Silver in an appearance on NBA on TNT in relation to trying to limit the spread of the novel coronavirus.
However, after the Centers for Disease Control and Prevention (CDC) recommended on Sunday that events/gatherings should include 50 people or more for the next eight weeks, and given the lack of availability of testing for COVID-19, according to ESPN's Adrian Wojnarowski, "NBA owners and executives are bracing for the possibility of mid-to-late June as a best-case scenario" for the return of the season.
Wojnarowski would go on to say how some fear of a "season completely lost," and would essentially hit on how games, if the season were to be resumed, could be played first without fans. Additionally, ESPN's Tim Bontemps reported on Sunday that the league extended its ban on "team practices indefinitely," whereas individual players can "work out individually" at team sites though it's "recommended" teams consider using "temperature checks" on everybody going in their facilities. Granted, the NBA would say to teams on Sunday that players can now leave their teams' respective markets with consultation from their teams, per Charania.
At any rate, the aforementioned stretch in mostly February for Porter truly showcased his potential as maybe the Cleveland Cavaliers' most promising player on both ends in the near future, and perhaps we'll see more of KPJ this 2019-20 season in coming months, as the season is currently believed to be postponed, and not cancelled.
For more information about COVID-19, visit the CDC's website or the website for your state's Department of Health.