Cavs' youngsters should be refreshed from NBA's season suspension
With the NBA suspending the 2019-20 season due to novel coronavirus precautions, that time off should allow the banged up Cleveland Cavaliers' youngsters to be refreshed.
The NBA suspended the 2019-20 season for the Cleveland Cavaliers and other teams after it was reported that Utah Jazz center Rudy Gobert tested positive for novel coronavirus, and on Thursday, ESPN's Wojnarowski also reported that Gobert's Jazz teammate Donovan Mitchell tested positive for COVID-19, too.
Fittingly, in an appearance on NBA on TNT on Thursday, NBA commissioner Adam Silver said that the NBA's season will be suspended for "at least 30 days," and as far as other reported details involving how the regular season could play out/salary implications/potential draft information, you can view those here and also here.
In terms of the current hiatus being near a month, though, it's clear that the Cavs' youngsters in Darius Garland and Kevin Porter Jr. should be refreshed in regards to their injuries.
Leading into the time of the NBA season's suspension, Garland missed the Cleveland Cavaliers' last five games due to a left groin strain, while Porter had missed the previous three games due to him being in the league's concussion protocol.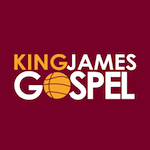 Want your voice heard? Join the King James Gospel team!
Write for us!
He suffered a blow to the head in Cleveland's recent close loss to the Boston Celtics and only played in 10 minutes in that game, too, and realistically, for both Garland and Porter, and seemingly Dante Exum (left ankle sprain), this hiatus should allow those players to be much healthier.
The league intends to finish out the season, too, and not cancel it, and it'd be nice for Garland and KPJ to have some more in-game action for their development as key young pieces for the Cavaliers moving forward.
In terms of when the season could end, in an appearance on ESPN's "Get Up" on Thursday, Dallas Mavericks owner Mark Cuban touched on how he believes games could go "as late as August," per ESPN's Rachel Nichols.
Cuban also said that he believes that, though it's just speculation at the moment as of Thursday, per Nichols, that the league would play "7-8" regular season contests to "get players in rhythm" and then proceed to postseason play.
The Cleveland Cavaliers currently are just 19-46 on the 2019-20 season, with the league being in hiatus, and at this juncture, have the league's second-worst record. Needless to say, the Cavs, based on Cuban's speculation, could very well have just seven or games left when NBA games are back as there's obviously no way they're going to be a postseason team.
Cleveland is the 15th seed at the moment in the Eastern Conference, and are 11 games back of the eight seed Orlando Magic, and even with the squad playing better under the direction of head coach J.B. Bickerstaff (5-6 post-All-Star break), Cleveland is still at the early stages of a full-rebuild.
Again, though, a positive from the league being suspended still for at least near a month due to COVID-19 precaution is that the Cavs' youngsters in Garland and KPJ (and perhaps Exum) should be refreshed.
While he's been up-and-down in his rookie campaign and has had issues with turnovers, I've still been encouraged by the handle, deep shooting potential and playmaking feel of Garland, who has led Cleveland virtually all of the season and was doing especially well as a table-setter in the time before his groin injury.
Post-All-Star break in his appearances, Garland had 4.2 assists per game and just 1.8 turnovers per outing, per NBA.com, to go with a solid 13.3 points per game and he also was shooting 39.1 percent from three-point range.
He was really starting to get pieces such as Kevin Love, Cedi Osman, Collin Sexton, Porter and Larry Nance Jr. timely feeds more and more, and was starting to make quicker decisions in possessions more consistently, which was great to see from my perspective.
In KPJ's case, he was continuing to show that he's perhaps the Cavs' most promising young piece, with his ability to finish in a variety of ways at the rim with both hands, generate separation with his tight handle, make precise cuts in settled offense and also provide quality secondary playmaking in pick-and-roll.
Porter's defensive potential on the wing is really encouraging, too; overall, post-All-Star, KPJ was a bit off with 10.9 points per game on just 43.0 percent effective field goal shooting, but his playmaking again was a key bright spot, as evidenced by him having 3.3 assists per outing and an assist rate of 18.1 percent, which was third on the Cavs, as noted by NBA.com.
Moreover, while it's unclear at this point when NBA games will be back, with the league being on hiatus for at least near a month, the Cavs' youngsters in Garland and Porter should be refreshed, I would imagine, and seeing how Matthew Dellavedova was operating on the floor and others in tight games had to help with their growth, too.
Looking at the offseason, which it's uncertain as to when that will exactly be with the league's postponement, I would hope that Garland, who only played in five games in his one year at Vanderbilt due to a meniscus tear, can get stronger and more explosive, and be able to work on his game more rather than mostly rehabbing.
Additionally, I'd hope that Dylan Windler, who is expected to miss (granted the timing of the league's season is different now), his whole rookie year due to a stress reaction in his left leg, can be fully healthy next season, and be able to work on his game, too, along with KPJ, who hopefully is healthier next year. Porter also missed 10 games in January due to a left knee sprain.
Anyhow, I'd imagine that Garland and Porter, at least, should be able and ready to go whenever the league is back after the hiatus.