Tuesday at Bulls is all about containing red-hot Coby White for Cavs
The Cleveland Cavaliers open up a six-game road trip at the Chicago Bulls on Tuesday, and for the Wine and Gold, this matchup is all about containing the red-hot Coby White.
It's very clear at this juncture that the Cleveland Cavaliers are playing with much more energy and a team-first focus under the direction of new(ish) head coach J.B. Bickerstaff.
Since the All-Star break, the Wine and Gold are a solid 5-5, and they concluded their recent homestand by winning both games on Saturday/Sunday over the Denver Nuggets and San Antonio Spurs in thrilling fashion.
The San Antonio game ended being a 132-129 victory, and in that one, for the first time since 1990, the Cavaliers actually had four players with double-doubles, according to Cavs Notes.
In that one, Andre Drummond, who had missed five of the previous six games due to a left calf strain leading up to the Spurs matchup, was one of those four, along with Kevin Love, Larry Nance Jr. and Matthew Dellavedova.
Way back in 1990, Hot Rod Williams, Larry Nance (as in Sr.), Mark Price, Brad Daugherty all had double-doubles in a game. Talk about turning it back, wow.
Looking at what lies ahead for the Cavs, who have played much better lately, they open up a six-game road trip at the Chicago Bulls on Tuesday. The sole focus for Cleveland to come out with a W here is pretty simple it seems; the Wine and Gold must not allow red-hot Bulls guard Coby White to go bonkers and break down Cleveland's defense at will.
The primary reason I say that is because Zach LaVine is out Tuesday due to a quad injury, h/t The Athletic's Darnell Mayberry. This is a big break for Cleveland, as LaVine destroyed the Cavaliers in the last meeting between these two clubs, as he had 44 points, 10 rebounds and eight assists, as noted by ESPN.
Anyway, the primary key to this one, outside of Matthew Dellavedova, Collin Sexton and the Cavs realistically getting Drummond, Love and Nance involved and winning the battle on the glass against Wendell Carter Jr., Lauri Markkanen and Thaddeus Young, is containing White.
White is making his first NBA start for Chicago on Tuesday alongside Shaquille Harrison and Denzel Valentine on the perimeter, and it's about time for that, really, but Bulls head coach Jim Boylen's decision-making this year has been, well, puzzling all season.
The 20-year-old White, though similarly to Darius Garland, who is reportedly still out in this one due to a left groin injury, h/t The Athletic's Kelsey Russo, has struggled finishing the near the rim this season, White has shown tons of growth lately as a ball-handler. He also has shot a solid 35.5 percent from three-point land, just like Garland, as a rookie.
On the season as a bench player, White has also had a respectable 13.1 points, 3.5 rebounds and 2.7 assists per game, as noted by Basketball Reference.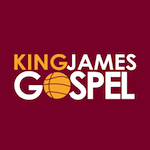 Want your voice heard? Join the King James Gospel team!
Write for us!
Plus, post-All-Star break, White is second on Chicago in scoring and is red-hot, with 25.2 points per outing, to go with an average of 4.2 assists, 3.7 rebounds and 0.9 steals as well. Along with that, he's been especially on fire from deep, as he's hit 41.8 percent from downtown in that span, and is leading Chicago with 3.7 triples made per game, according to NBA.com.
Moreover, with White's scorching hot stretch and showing growth as a playmaker lately, it was warranted that he was selected as the Eastern Conference Rookie of the Month in February, as Pippen Ain't Easy's Andrew Miller highlighted.
Sexton and the Cavs need to keep Coby from running wild and also setting up a ton of open looks for Valentine, Markkanen and others, and I believe we'll see Cleveland try to get the ball out of White's early on in possessions.
That being said, even with White being on and Markkanen, with him getting back healthier, being big-time three-point shooting threats that also can get theirs in the mid-range area, I'd expect the Cavs to get the W here.
As far as the line for Tuesday's matchup, you can view that here, courtesy of The Action Network.
Even without Garland, Kevin Porter Jr. (concussion) and Tristan Thompson (reported right eye abrasion) also out, without LaVine in there for Chicago, I see Drummond, Sexton and Love as being able to get theirs at will here.
I believe the Wine and Gold win this one by a few possessions, and obviously, then cover that Action Network line, and get their third W in a row. Again, though, make other guys than predominantly the red-hot White beat you here, Cavs.
Looking past Tuesday's game in Chicago, the Cleveland Cavaliers play next at the Charlotte Hornets on Friday and then have a back-to-back at the Atlanta Hawks on Saturday, and next week, are at the Houston Rockets, Orlando Magic and then Indiana Pacers to conclude this six-game roadie.