Cavs: Dean Wade meaningful minutes on Saturday/Sunday seems likely
With the Cleveland Cavaliers dealing with so many injuries, more meaningful minutes for Dean Wade on Saturday/Sunday seems likely.
The Cleveland Cavaliers are really thin on bodies right now. Andre Drummond (left calf strain), Tristan Thompson (left knee contusion) and Darius Garland (left groin strain) all missed at least Cleveland's last two games against the Utah Jazz and Boston Celtics.
Plus, Alfonzo McKinnie (plantar fasciitis in his left foot) and Dante Exum (left ankle sprain) have been sidelined and it's uncertain when they'll be back at this juncture.
To make things tougher for Cavs head coach J.B. Bickerstaff, Kevin Porter Jr. is reportedly in the NBA concussion protocol due to a blow in the head he suffered Wednesday early on in a close loss to Boston.
In terms of updates, Drummond and Thompson could go on Saturday, and it would seem TT could, but we'll know tomorrow, according to Bickerstaff, and h/t Basketball Insiders' Spencer Davies, if Dre and/or TT are available against the Denver Nuggets.
With Kevin Love and Larry Nance Jr. having a huge workload right now, though, and given that Cleveland could feasibly sit Drummond or Thompson either versus Denver or the San Antonio Spurs on Sunday, more meaningful minutes for two-way big Dean Wade seems likely.
The Cleveland Cavaliers have a back-to-back, and with the team being so banged up and Love mostly sitting the second game of back-to-backs this season, anyway, Wade getting some spot burn at the 4 is reasonable. I'd imagine the 6-foot-9 Wade could play alongside Nance or Love occasionally, or perhaps Thompson or Drummond.
Wade played 16 minutes versus the Celtics on Wednesday, and had two points on a lob from Matthew Dellavedova in secondary transition, along with two rebounds, an assist and a block, as noted by ESPN.
His plus-minus was a less than stellar minus-eight, but plus-minus is obviously subjective, and at any rate, the dude has played in 71 total minutes in 12 appearances with the Cavs this year, in which he's averaged 1.7 points and 1.6 rebounds, according to Basketball Reference. I can't read into that plus-minus from one instance much.
Wade has mostly played with Cleveland's G-League affiliate, the Canton Charge, though, in 2019-20.
The undrafted rookie has done a nice job with Canton, too, as he's averaged 14.2 points, 7.5 rebounds, 2.3 assists, 1.4 blocks and 0.9 steals per game, according to Basketball Reference's G-League statistics. Wade has started 29 of 30 appearances, too.
Playing with the Charge, Wade has also connected on 39.9 percent of his three-point attempts as well, and has shown good mid-post feel, similarly to how he did in four collegiate seasons at Kansas State. A few weeks back, he showed nice inside-out game with 27 points in a convincing Charge win at the Delaware Blue Coats.
That being said, in some spot minutes with Cleveland, he'd likely serve as a roller/screener for Collin Sexton, Cedi Osman and/or Dellavedova. I'd normally include Darius Garland in that realm, but per the Cavs and h/t Davies, Garland's not likely to go this weekend and "would return next week at the earliest."
Granted, Wade is definitely a legitimate lob threat, and similarly to Nance, he runs the floor really well. Wade is also capable of switching out at times in pick-and-roll coverage if needed on occasion, too, like Jr.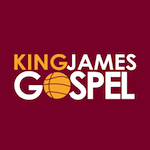 Want your voice heard? Join the King James Gospel team!
Write for us!
So again, with the Cleveland Cavaliers being very thin on bodies right now and Thompson and Drummond not certain to play Saturday, and Love feasibly resting Sunday, Wade getting more meaningful burn on Saturday/Sunday seems likely.
Nonetheless, against Nikola Jokic, Paul Millsap, Jamal Murray, Will Barton, Jerami Grant and the Nuggets, Wade and the Cavs are probably in for a tough one. Albeit meaningful minutes in game action for a developmental player like Wade would make some sense with the Cavs rebuilding and being banged up, as would perhaps it be sensible for 10-day player Sir'Dominic Pointer to give Osman the occasional breather.
For now, however, I'd expect that the Nuggets are heavy favorites against the Cleveland Cavaliers on Saturday, though odds at The Action Network are not shown just yet.
Against DeMar DeRozan, Dejounte Murray and the Spurs on Sunday, who do not have LaMarcus Aldridge available on Friday in their game against the Brooklyn Nets due to a reported shoulder injury and seemingly might not versus Cleveland, I'd think we could see Wade out there for some minutes, too.
Ultimately, we'll see how Bickerstaff controls lineups this weekend, but to help out Nance and Love and just keep guys fresher, Bickerstaff might as well throw Wade in there a bit on Saturday/Sunday.
Wade is very athletic and has some rotational stretch big potential.