Cavs: J.B. Bickerstaff will ride with what's working down stretch
In three games with J.B. Bickerstaff as their head coach, the Cleveland Cavaliers are 2-1. In the two wins, Bickerstaff has shown he's going to stick with what's working and reward those getting it done down the stretch.
Through three games with J.B. Bickerstaff as their head coach, the Cleveland Cavaliers are looking like title cont…..no, no, I'm completely kidding. The Wine and Gold do look somewhat re-energized, though, and the All-Star break has, I'm sure, played into that, too.
Regardless, in the three games with Bickerstaff at the helm, Cleveland has been blown out on Saturday at the Miami Heat, which was far from shocking, but they've also picked up W's at the Washington Wizards on Friday and at home versus the Heat.
The biggest key to me in regards to the two victories has been Bickerstaff riding what's been working down the stretch.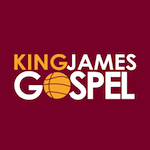 Want your voice heard? Join the King James Gospel team!
Write for us!
At the Wizards, which was a game where the Cavs trailed by 16 at one point in the second quarter, and was a sloppy one overall, it was nice to see Bickerstaff reward the players that ultimately took the lead in the fourth quarter (of which he alluded to postgame) and let them slug it out.
That lineup involved Darius Garland, Collin Sexton, Dante Exum (mostly), Larry Nance Jr. and Tristan Thompson.
This group collectively, though Washington and Bradley Beal were cold, defended well in crunch time, and Exum and Thompson (who had two crucial blocks), in particular.
Exum, who had 10 points off the bench in that one, as noted by ESPN, was eventually relieved by Cedi Osman with 2:14 left in the contest due to Exum being gassed (and he unfortunately sprained his left ankle on Monday), but anyhow, Bickerstaff rode what was working in D.C.
He didn't put in Kevin Love or Andre Drummond, most notably, who were struggling but are clear starters and Love is Cleveland's best player.
Bickerstaff didn't budge, and that was good to see; the Cavaliers ended up taking the lead and beating Washington 32-21 in the fourth.
Plus, Sexton and Garland had 22 combined points in the closing period, which showed late-game growth, as our own Corey Casey pointed out.
Additionally, Bickerstaff again showed he's going to keep a good thing going on Monday in the second leg of a home-and-home versus Miami.
It looked like another blowout loss to Miami was coming, as the Cleveland Cavaliers were down by 19 points going into the fourth quarter. Then, Bickerstaff went with a strange lineup that featured Garland, Kevin Porter Jr., Nance actually at the 3, Love and Thompson.
That group, as Cleveland.com's Chris Fedor hit on, "opened the fourth quarter on a 19-3 surge," and the Cavaliers stunned the Heat, outscoring them 45-20 in the fourth quarter and overtime combined, as indicated by ESPN, when Cleveland eventually won, 125-119.
In that comeback effort, where the Cavs were at one point down by 22 points, Porter had a career-best 30 points (per Basketball Reference) on nine-of-18 shooting, and was huge down the stretch, as the aforementioned Casey emphasized.
He also played sound defense and was very active as a helper when it mattered most, and Bickerstaff left him in a bunch playing with five fouls, which I believe instilled confidence in KPJ, who was coming off two awful games, and even one where he was ejected in D.C.
Also, Bickerstaff playing Nance at the 3, in this instance, was a bold move that paid off. Nance had 16 points, eight rebounds two assists and two steals in the game. Most importantly, though, he had eight fourth quarter points, and Miami's Duncan Robinson, who is listed at 30 pounds less than Nance, was not strong enough to handle Jr. inside on a few key possessions.
Along with that, Nance did a terrific job staying right in Robinson's air space, and he was the main reason Robinson had zero points in the fourth and OT combined. The Heat sniper had no second half points, either, and albeit him banging into Bam Adebayo likely had some to do with Robinson, who had 15 first half points all from three-point range, going cold, I give Nance a ton of credit for his contests.
Granted, Miami not having star wing Jimmy Butler (due to personal reasons) opened up Nance logging minutes at the 3, really, and I'm still not a big fan of Nance playing that position much. In this instance, however, I can understand it, as the Cavs had to try something different, and Cedi Osman, who had trouble with Robinson defensively and was just one-of-six from deep, was having an off night.
Moreover, Bickerstaff has shown thus far that if a specific lineup is getting it done, seemingly no matter the circumstances and even if fatigue could perhaps play a factor, he's going to stick with it down the stretch of games.
That's paid dividends for the Cavaliers, and it's rewarding for those guys getting it done.