Cavs: Darius Garland hitting 100 three-pointers milestone shows potential
I know Darius Garland has had his ups and downs for the Cleveland Cavaliers, but him joining Collin Sexton as one of only two Cavs rookies to hit at least 100 three-pointers shows his potential.
Darius Garland hasn't had nearly the rookie season fans of the Cleveland Cavaliers would've wanted for him, I wouldn't imagine. Garland I still don't believe has nearly the quickness he had previously, and it took him a while to get going, which was understandable.
Garland only appeared in five games in collegiate action at Vanderbilt due to a reported meniscus tear, and while he's not the most athletic guard anyway, he still will benefit from a full offseason where he can work on his body from a strength and quickness standpoint.
Garland in his rookie season has been up and down with averages of 12.3 points per game on 47.6 percent effective field goal shooting, but even with it not being earth shattering, he has led Cleveland in assists per game with 3.9 this season, according to NBA.com.
He's also averaged 4.8 per outing in his last 14 games, and while the youngster has struggled with turnovers and obviously has a ways to go to be competent defensively, that's not been particularly surprisingly from a 20-year-old on a rebuilding team that is 15-41.
Plus, Cleveland playing Garland with another young guard in Collin Sexton a bunch, who is far from an ideal fit as a fellow 6-foot-1 player in many instances in the backcourt, hasn't helped DG on the defensive end and also with Kevin Love, an individual defensive liability often on the floor with that duo, too.
Though offensively, it's clearly helped.
At any rate, while he has been streaky with effectiveness on floaters and has hit an awful 41.6 percent on shots in the restricted area (per NBA.com) in large part due to his inability to finish through contact at this juncture, Garland flashed his deep range throughout this 2019-20 season for the Cleveland Cavaliers.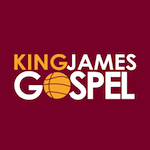 Want your voice heard? Join the King James Gospel team!
Write for us!
Even while the three ball is more prevalent than it's ever been nowadays, Garland joining Sexton in Cleveland's last game at the Miami Heat (I know the game was a rough one for Cleveland) as the only other rookie in Cavs' history to hit the 100-three-pointers made plateau shows DG's potential as a deep shooter.
He's shot 35.5 percent on the year from three-point land on 5.1 attempts per contest, which has been a bit underwhelming.
Often times, though, he has been able to hit from way outside off-the-catch, and his tight handle has enabled him to get separation and hit plenty of impressive step-back deep attempts. That's been really encouraging to see as a Cavs fan, too, and I believe with J.B. Bickerstaff now at the helm as the Cleveland Cavaliers head coach, Garland will be freed up more.
Moreover, while I again know that Garland needs to get stronger and improve his finishing, I still believe with his shooting range, he can be a key piece for the Cavaliers for a long time.
Additionally, while of course know Garland is going to shoot more triples than Sexton and will likely hold claim to the Cavs' rookie three-pointers made record (Sexton had 119, according to Basketball Reference) with 26 games left, DG still hitting this 100 three-pointers made milestone at this point shows how he has a bunch of potential for the Wine and Gold as a perimeter shooter and key on-ball creation option.
Anyhow, hopefully Garland keeps progressing in his development as a shooter/scorer and facilitator under Bickerstaff, along with other young pieces, such as Cedi Osman, Kevin Porter Jr. and Sexton. For now, this is a nice achievement for DG, who will have a promising future if he can stay healthy.