Larry Nance Jr. continues to prove he's Cavs' best all-around big
Larry Nance Jr. is the Cleveland Cavaliers' best all-around big, and his recent play has proven that more and more.
It's becoming more and more evident that Larry Nance Jr. is the Cleveland Cavaliers' best all-around big. Now with the ever-versatile scoring repertoire, along with elite defensive rebounding and very good passing he provides, I'd still stay Cleveland's best big is Kevin Love.
Love draws so much defensive attention every game he's out there, and is still putting up 17.7 points per game this season on what is on track to be a career-high effective field goal shooting clip of 55.6 percent, according to Basketball Reference. He's posted 9.8 rebounds and 3.0 assists per contest in 2019-20, too.
Nonetheless, Nance, factoring in both ends of the floor, continues to prove that he's Cleveland's best all-around big man. Nance has again shown he's the Cavs' top bench player this season.
In 2019-20, he's had 9.5 points per game, which is on pace for a career-best there, as noted by Basketball Reference; that's on what is on pace for a career-best 59.7 effective field goal shooting clip, too. That's due to Nance hitting, on you guessed it, what is on track for a career-high in three-point shooting hit rate, at 34.7 percent.
Jr. has already surpassed his career-high from last season with 45 three-pointers made as well this year, as shown by Basketball Reference, and the Cavs have 28 games left with the team now heading into the All-Star break.
Along with his scoring, Nance has averaged 7.3 rebounds, 2.0 assists and 0.8 steals in 25.1 minutes per game this season.
The secondary playmaking Nance provides consistently puts players such as Kevin Porter Jr., Alfonzo McKinnie, Darius Garland and others in favorable position to get downhill for interior looks or for spot-ups.
Whenever there's a logical extra pass to be made, often after him getting loose balls back, the 27-year-old big is going to make it, and for a big man, that's a joy to watch. Simply put, he makes those around him better, as head coach John Beilein seemingly emphasized here in postgame after Wednesday's victory over the Atlanta Hawks.
Against the Hawks, when Nance started in place of Kevin Love for reported right Achilles soreness, he got the offense initiated with constant activity, and had plenty of productive hand-offs to the likes of Collin Sexton and Darius Garland.
Tristan Thompson, who had 27 points and actually hit three-of-three from three-point range to go with 11 rebounds, per ESPN, and who is now in a bench role after Cleveland acquired Andre Drummond in a deadline trade with the Detroit Pistons, was the recipient of a nice big-to-big feed from Nance here, leading to an easy dunk.
https://twitter.com/FOXSportsCLE/status/1227775491987386373?s=20
In the game, Nance again really showed why he is Cleveland's best all-around big. Nance had 23 points, which is a career-high, according to Basketball Reference, which included him going two-of-five from deep and five-of-five from the foul line.
Along with that, he had 12 rebounds (five offensive), two assists (though he did have three turnovers), three steals and two blocks, as documented by ESPN. I get that shot blocker and elite roller, Clint Capela, a recent trade acquisition by Atlanta, was not active, as he's still recovering from a reported heel injury, but Nance's impact was still so profound.
While I'm not the biggest plus-minus guy because it can be subjective at times, it was clear as to how Nance was a plus-17 on Wednesday in what was a 127-105 Cavs' win.
Furthermore, in his last 15 games, Nance has averaged 12.7 points on 64.3 effective field goal shooting, to go with 7.9 rebounds, 2.9 assists and 0.9 steals per outing, according to NBA.com.
The overall growth he's shown as a shooter, his constant presence as a lob threat/roller, his ability to finish strong on putbacks and his secondary playmaking highlight how he's one of the Cleveland Cavaliers' most important players moving forward. Nance is really Cleveland's only big that can bring the ball up and facilitate in transition situations, too, thanks to a much tighter handle than was previously the case.
Regardless of if Love is traded or not this offseason, which would seem to be a good possibility considering he reportedly preferred to be moved by the deadline, per Cleveland.com's Chris Fedor (though that was before the Drummond acquisition), the Cavs should be more than pleased with the player Nance has become as Cleveland's best all-around big, and he's only getting better.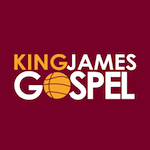 Want your voice heard? Join the King James Gospel team!
Write for us!
Nance will keep playing big minutes, too, and could feasibly become a full-time starter at the 4.
Thompson is on an expiring contract (but is reportedly unlikely to be bought out), and is reportedly a prime sign-and-trade candidate this summer, according to Sports Illustrated's Sam Amico, so his days as a Cav appear to be coming to a close.
Again, it would seem to be a good possibility that Love could be traded, too, especially with a weak free agent class.
Plus, Love is nowhere near the defender of Nance, who is so as active as a help/weak side defender and is always wreaking havoc in passing lanes and is much more positionally-sound when needed in switchouts than Love, who has lateral quickness limitations and provides little in terms of altering shots near the paint as a rotator. However, Love could be back, too, which I'd be okay with at this point with the presence of Drummond.
Drummond is reportedly expected to pick up his $28.8 million player option for next season, per Amico, and either way, I'd imagine Nance and Drummond could get plenty of playing time together throughout next year and perhaps if the 26-year-old Drummond signs a new contract in the near future, for several years.
With the way Nance has continued to develop as a shooter and secondary playmaker, to go with his rolling presence, defensive awareness and rebounding acumen, that frontcourt pairing of him with Drummond would be just fine, anyway. They could make up for defensive deficiencies of younger pieces such as Sexton, Garland and though he's flashed a bunch of potential there, Porter, who still makes plenty of mistakes (which is understandable for a 19-year-old).
At any rate, virtually every time he steps out on the floor now for the Wine and Gold, it's clear that Nance is the best all-around big the Cavaliers have.