2020 NBA Draft: 3 reasons Obi Toppin could have major impact on Cavs
Dayton Flyers forward Obi Toppin is a player that the Cleveland Cavaliers should strongly consider selecting in the 2020 NBA Draft, and here's three reasons why he could have a major impact for the Wine and Gold.
Obi Toppin, a 6-foot-9 forward for the Dayton Flyers, can make a serious impact on pretty much any team he lands with in the 2020 NBA Draft. Now if that were to be the Cleveland Cavaliers that selected Toppin, it would be no exception.
He has all the tools to be an immediate and serious contributor alongside pretty much anyone and has the playmaking ability to help make his team, regardless of who that ends up being in terms of key pieces, into a better one.
Toppin has a great feel for the game and an improving sense of where to be on the floor. He possesses a strong shooting touch with an overall shooting clip of 62.8 percent, and he's shot a solid 72.2 percent, as noted by Sports Reference.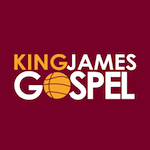 Want your voice heard? Join the King James Gospel team!
Write for us!
Toppin's game will very likely translate seamlessly into the NBA and if he ends up being a selection by the Cleveland Cavaliers come June in the 2020 NBA Draft, there is almost no doubt in my mind that he has the potential to go on to make a consistent game-changing impact for a team in desperate need of it.
The Cavaliers, who are currently projected to have the second overall pick this June, according to Tankathon, clearly do. Along with that, it seems as though there's a good possibility that Cleveland will no longer have big man Tristan Thompson following the February 6 at 3 p.m. NBA trade deadline, and the Cavs would absolutely need to develop young bigs.
Thompson reportedly wants to be moved by then out of Cleveland, according to The Athletic's Joe Vardon (subscription required); as far as reported potential trade suitors for TT, you can view those here, per KJG's own Dan Gilinsky.
Additionally, though it's been reported that Kevin Love is likely to remain with Cleveland through the deadline given that the Cavs probably won't have a deal for him, according to ESPN's Adrian Wojnarowski on a recent episode of his podcast,The Woj Pod, it seems likely, also per Woj, that the Cavs could very well move Love this offseason.
Bleacher Report's Greg Swartz, for reference, also reported on Tuesday that the Cavs "would have to take a loss" to move Love's contract by the deadline, which the Cavs don't want to do.
Still, though, Love, even with him seemingly fine here to close out 2019-20, according to Cleveland.com's Chris Fedor, prefers to be traded by the Cavaliers, which seem likely this offseason.
Anyway, in relation to Toppin, the current Dayton Flyer could become a key big for Cleveland in coming years, though, and would be a big man Cleveland could develop in a rebuilding situation.
Toppin has elite two-way player potential and can see that come to fruition among the Cavaliers nice, young core of Darius Garland, Collin Sexton, Kevin Porter Jr., and the not to be forgotten, Dylan Windler, who given surgery related to it, will not play at all in 2019-20 due to the reported stress reaction in his left leg he's been plagued with all season.
In the potential scenario he indeed is a selection of the Cleveland Cavaliers come June, there is a variety of ways Toppin can and potentially could make a serious impact on the squad for the upcoming 2020-21 NBA season. Let's dive into a few of those reasons and get started with a relatively obvious one.