Cavs: Evaluating a suggested trade with the Hawks involving Tristan Thompson
Given recent reports, it would seem there's a good possibility that the Cleveland Cavaliers will deal Tristan Thompson by Thursday's NBA trade deadline. A team that is rumored to have interest is the Atlanta Hawks, and a suggested trade between the two was sensible.
The Cleveland Cavaliers, one would think, will make their presence felt in the next few days in deals with the team rebuilding and the NBA trade deadline on February 6 at 3 p.m.
One of the pieces that Cleveland should very much consider moving is veteran big man Tristan Thompson, who is playing very good basketball this season, but is turning 29 next month, and is on an expiring contract.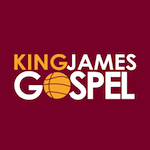 Want your voice heard? Join the King James Gospel team!
Write for us!
The Cavs have a number of players that are on expiring deals currently, in big John Henson, big Ante Zizic, though he is reportedly sidelined indefinitely with a vestibular condition, to go with guards Matthew Dellavedova and Brandon Knight.
Henson, who has played well off the bench this season and is leading Cleveland with 1.1 blocks per game, per NBA.com, actually was actually a piece previously involved in trade talks between the Cavs and New York Knicks, according to Yahoo! Sports' Chris Haynes, but those talks have since "cooled," though.
Henson, who is due to make $9.7 million, I'd imagine Cleveland could still very well by the deadline, at any rate, as he would provide teams with a solid rolling/interior presence that has been a good interior defender/rotational rim protector throughout his career, predominantly with the Milwaukee Bucks.
Swinging back to Thompson, though, there's been several reports involving potential suitors for his services.
First off, the aforementioned Haynes also reported on Monday that Thompson "is available on the market" with the deadline on Thursday.
Anyhow, as far a few possible suitors for TT, according to ESPN's Brian Windhorst on a recent episode of The Lowe Post podcast hosted by ESPN's Zach Lowe, the Washington Wizards could be a player for Thompson.
Along with that, Candace Buckner of the Washington Post heard that as well involving the Wiz and Thompson.
The Wizards have a near-salary matching player in big Ian Mahinmi that's due to make $15.45 million this season, and as Buckner hit on, Washington would have Thompson's Bird rights looking at free agency this coming offseason, too.
Nonetheless, as Bullet Forever's Albert Lee noted, it's difficult to see a deal happening due to that "Washington is reluctant to let go of their draft picks," and with Thompson having what would be career-highs in points (11.9), rebounds (10.4) and assists (2.1) per game this season, according to Basketball Reference, a future second-rounder I'd assume would certainly be in play for the Cavs to even consider something like that, too.
Additionally, Windhorst also expressed on a recent episode of his podcast, The Hoop Collective, how several other teams have shown interest in TT (and h/t Fear The Sword's Justin Rowan).
Anyway, another suggested trade suitor for Tristan Thompson is also the Atlanta Hawks, provided they are not able to swing a trade for Houston Rockets center Clint Capela; a three-team deal was reportedly at least discussed, according to The Ringer's Kevin O'Connor, involving that scenario with the Minnesota Timberwolves as well related to Robert Covington going to Houston. From there, O'Connor noted how the Twolves were looking to flip picks to the Golden State Warriors in exchange for D'Angelo Russell going to Minny.
O'Connor emphasized how the Hawks do not want to pay big money either this summer or next summer in restricted free agency for John Collins, who they'd likely find a new destination for, and that Capela is a cheaper alternative for coming years.
That being said, O'Connor also touched on how Thompson could be that cheaper alternative, too, if a deal for Capela doesn't happen.
Now, for reference, according to ESPN's Adrian Wojnarowski, there is ultimately a possibility for a four-way trade between Atlanta, Minnesota, Houston and Golden State, but that the Minnesota-Golden State talks have a "gulf to overcome," in regards to potential draft picks and Wojnarowski also noted how the Wolves' "Andrew Wiggins would have to be included in almost any Russell trade package."
Thompson, who is due to make $18.5 million in 2019-20, is again, expiring, but given that the Hawks have a good young core of Trae Young, DeAndre Hunter and Kevin Huerter, minus Collins in this scenario, I could see Thompson signing another deal with Atlanta this offseason that's fairly reasonable from a team standpoint and not many teams projecting to have big cap space this summer.
Moreover, a suggested deal for Thompson by The Ringer's Paolo Uggetti was a sensible one involving the Hawks, in my opinion.