Tristan Thompson's number 13 should eventually be retired by Cavs
As we all know, Tristan Thompson and his time with the Cleveland Cavaliers may be coming to an end as the trade deadline is right around the corner on February 6. Whether or not Thompson is traded from the team, though, I truly believe his number 13 should eventually hang in the rafters at Rocket Mortgage FieldHouse.
Big man Tristan Thompson could very well be traded by the Cleveland Cavaliers pretty soon, considering Thompson is on an expiring contract, and according to Cleveland.com's Chris Fedor, Thompson and the Cavs have not discussions about another contract/extension to this point.
As far as what Cleveland might take back in return, with them seemingly not wanting to take a chance that Thompson could sign elsewhere this summer leaving the team with nothing in return, Sports Illustrated's Jeremy Woo said he believes that "a second-rounder and contractual filler" is likely what TT, who is making $18.5 million in 2019-20, would get Cleveland back in a potential trade.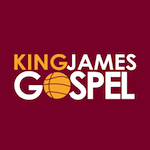 Want your voice heard? Join the King James Gospel team!
Write for us!
That being said, it can't be overstated how much Thompson has meant to the Cavaliers in his time here, and Cavs fans have always loved his effort. TT has had a tremendous season this year, too, and was doing well last year before he had reported knee soreness that lingered throughout 2018-19.
Anyway, here are some of his notable accomplishments in terms of the history of the Wine and Gold, as documented by Basketball Reference.
Thompson is seventh all-time in games played for the Cavaliers with 609, eighth in minutes played with 17,111, second in offensive rebounds with 2,084, fourth in defensive rebounds with 3,220 and third in total rebounds with 5,304.
He's also sixth in Cavs' history in blocks with 440 and sixth in field goal percentage with a mark of .518 among qualified players.
On top of ranking highly in many of the Cavs' all-time lists is how big of a part of the 2016 championship team Thompson was.