Cavs: Three focus areas for Darius Garland for rest of 2019-20
Cleveland Cavaliers rookie guard Darius Garland has had his ups and downs, but overall, I've been encouraged by his play. Here's three areas he needs to focus on the rest of 2019-20.
It was not all that surprising that Cleveland Cavaliers rookie point guard Darius Garland got off to a slow start to his career. Garland only appeared in five games in his collegiate career at Vanderbilt due to a reported meniscus tear, and he did not seem quite himself.
The sample size was extremely small for Garland of course, but he did flash big-time scoring ability and three-point range, as he had 16.2 points per game on 63.9 percent effective field goal shooting at Vandy, as indicated by Sports Reference, on a team with very limited spacing. Garland also hit 47.8 percent of his three-point attempts.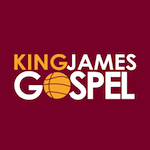 Want your voice heard? Join the King James Gospel team!
Write for us!
Anyhow, it was again a slow start for Garland with Cleveland, which was no shock. Along with that, a scout even told Cleveland.com's Chris Fedor previously that he essentially believed Garland would not be his true self in terms of being at full strength/quickness/speed until after the All-Star break as a rookie. Fedor wrote about that in December, for reference.
Garland has rebounded nicely since his first few weeks of his rookie campaign for the most part, though, and on the season, has put up a respectable 12.3 points and 3.7 assists per game, as noted by NBA.com, while again not playing much at all in college.
While I won't excuse his tied-for-team-leading 2.6 turnovers per game, per NBA.com, Garland's passing vision and handle have impressed me.
For a 20-year-old playing the position that requires the biggest adjustment at the NBA level, Garland's coming along just fine and is steadily improving for the most part at learning to get his teammates, such as Kevin Love, Collin Sexton and Cedi Osman, involved in the right spots on the floor and/or initiating offense for others.
Anyway, three focus areas for the rest of the 2019-20 season stick out to me in relation to DG, and we'll begin with the third one.