Cavaliers: 3 takeaways from Thursday's 115-109 loss to Raptors
The Cleveland Cavaliers lost 115-109 to the Toronto Raptors on Thursday and fell to 13-36 on the 2019-20 season, but the Wine and Gold took some positive steps as they pushed the defending champs to the edge.
Right now, the Cleveland Cavaliers don't have top-end talent on their roster, so on most nights they're at a clear disadvantage. That was the case when the defending champion Toronto Raptors came into town on Thursday.
Toronto no longer has Kawhi Leonard's services, but Pascal Siakam was just named to his second All-Star appearance, and they still have Kyle Lowry, Fred VanVleet and other key veterans from last year's championship team. The Raptors are 34-14 on the 2019-20 season, have won nine straight games and are currently second in the Eastern Conference.
Considering how much of the last two weeks has gone for Cleveland, these were positive steps in the right direction for a team in a full-scale rebuild, and Thursday was the type of loss the Cavs' front office can live with.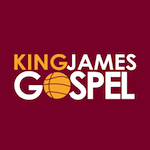 Want your voice heard? Join the King James Gospel team!
Write for us!
The Cavaliers were competitive and kept this close all game. They played with a ton of energy in this game and were scrappy, which helped keep them in striking distance most of the way.
The Raptors threatened to blow it open as they built a 14-point lead at one point and were up 88-76 after three quarters, but the Cavs' second unit plus Darius Garland were able to cut it to 92-88, as noted by ESPN, when most of the starters were then back in, as Cleveland then rode with Garland, Collin Sexton, Kevin Porter Jr., Larry Nance Jr., and Kevin Love to finish the rest of the game.
Again the Cavs were scrappy in this game, as they out-rebounded the Raptors 52-37, Cleveland had 15 offensive rebounds compared to Toronto's nine, which led to the Cavaliers outscoring the Raptors 19-7 in second chance points, as shown by NBA.com.
Toronto threatened to pull away again when they went up 100-90, but just as the Cleveland Cavaliers had done all game, they fought and got within one, with Sexton mostly leading the way as he scored six points, registering an assist and came up with a big steal in that stretch.
Sexton continues to play well, has been improving and has been flying all over the court lately.
Kevin Love also deserves a lot of credit with how he's played this month as well. For the game, Love finished with 23 points, which was tied for the team lead with Sexton, according to ESPN, to go along with five rebounds, and four assists.
Love had his 23 points from shooting six-of-nine from three-point range and eight-of-13 overall.
This month, Love has been playing like the All-Star he's been often in his career, as he's averaged 19.5 points on 46.4 percent shooting, including 40.0 percent from three-point land, to go along with 8.0 rebounds and 2.8 assists per outing, according to NBA.com.
Now Love wasn't named an All-Star, because when you have a record like the Cavs do at 13-36, you typically don't get an All-Star (hence Bradley Beal with the Washington Wizards), but Love is definitely playing his best basketball since the early part of the season.
With all that being said, here are three takeaways from the Cavaliers' 115-109 loss to the Raptors on Thursday.