Kevin Love's five best moments as a member of Cavaliers
So as this rebuilding season continues and the Kevin Love rumors continue to brew throughout the league, it's probably a good chance this could be his last season, or last few weeks at that, with the Cleveland Cavaliers. Taking that into account, we'll take a look at some of Love's best moments as a Cavalier and reminisce about his greatest games here in Cleveland.
With what's transpired with Kevin Love this season with the Cleveland Cavaliers, and according to a recent report from Cleveland.com's Chris Fedor in a mailbag, Love wants to be traded. You'd think that'd mean sooner rather than later, such as the NBA's February 6 trade deadline, or at a later time, being this summer.
That being said, Love will always be remembered as a key contributor in the Cavs' golden years in LeBron James' return to the team from 2014-15 to 2017-18, and with that being the case, let's take a look at Love's five best moments as a member of the Wine and Gold.
Love's best moment as a Cav
First things first in regards to Kevin Love's five best moments as a member of the Cleveland Cavaliers, I know everyone remembers his game against the Portland Trail Blazers back in November 11, 2016 where he erupted for 34 points in the first quarter, which was the highest scoring quarter of his career.
The Cavaliers went on to win that game 137-125 and Kevin went on to finish that game scoring 40 points along with eight rebounds in under 32 minutes of game time, as noted by Basketball Reference.
Love's second-best Cavs' moment
Kevin's second-greatest moment here as a member of the Cavs was when he scored 39 points on 11-of-17 shooting, to go with having 13 rebounds, three assists and three steals (according to Basketball Reference) in a win against the Washington Wizards on February 6, 2017.
That could also be known as the "LeBron Game," well at least one of them, because of his turnaround three-point jump shot that sent the game into overtime, but of course it came from one of Kevin's famous outlet passes.
The game was a roller coaster in itself, but Love was spectacular.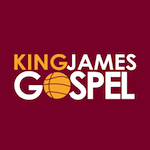 Want your voice heard? Join the King James Gospel team!
Write for us!
Moment #3 for Love as a Cav
This next moment may not be his greatest moment but it was still memorable to Cleveland Cavaliers fans everywhere. It was his official debut for the Cleveland Cavaliers on October 30th, 2014. It was also the official beginning of the "Big 3" era in Cleveland and without a doubt, started to form the greatest run in Cavalier history.
In his debut Kevin went on to have 19 points, 14 rebounds and four assists, while shooting three-of-six from three-point range, as shown by ESPN.
Moment #4 for Love as a Cav
Kevin's fourth-greatest moment came in a loss against the Golden State Warriors on in which he scored 31 points and followed that up by grabbing 18 rebounds, which were team-highs in both categories, according to ESPN. That was the second meeting on back-to-back Christmas days in which the Cleveland Cavaliers played Golden State, but unfortunately Kevin Durant played on that team.
That made up for Stephen Curry being sidelined with a reported ankle sprain.
Now now on to Love's fifth-best moment as a Cavalier.
Moment #5 for Love as a Cav
Last but not least, we have what was not necessarily a great game for Love as a whole, but brought on one of the true signature moments of his career, and one that belongs on this list.
It came late in Game 7 of the 2016 NBA Finals against those Warriors. Love had only nine points, but he did have 14 rebounds, three assists and two steals (as shown by Basketball Reference), and showed up when it mattered most and when the game was really on the line.
Kevin Love showed that by getting on the boards offensively and defensively early in the game which was something that the Cavaliers desperately needed that entire series. Those 14 rebounds led both teams in the game, too, but the moment that trumps all these outstanding ones is the amazing effort that Kevin displayed on the back-to-back MVP, in Steph Curry, in the closing seconds of game 7.
Curry tried to pull out all of the best tricks from his bag, but he just couldn't shake off Love as the latter stayed persistent in guarding Curry on Golden State's last meaningful possession in a switchout, gave an awesome contest and came up with "The Stop."
We all expect this season to be Kevin love's last, considering the numerous reports and on-court issues involving him throughout this season, but it doesn't mean we should forget all of the amazing moments he brought to this team.
Even though Love played third fiddle to Kyrie Irving and LeBron, I really do believe Kevin played a huge role here in Cleveland and we will never forget the legacy that he left here, en route to the first NBA championship in Cleveland Cavalier history in 2016.
Without Love, there would be no championship to celebrate as a Cavs fan.
We all now understand why that Andrew Wiggins trade went down with the Minnesota Timberwolves (and also involving the Philadelphia 76ers) in 2014. Anyway, us fans of the Cavaliers will always have that championship team in our hearts, right along with Kevin Love.