Cavs: What two-way signing Matt Mooney could bring in spot minutes
The Cleveland Cavaliers reportedly signed guard Matt Mooney to a two-way deal on Tuesday; here's what he could bring in spot minutes for the Wine and Gold.
The deadline for NBA teams for signing two-way players is January 15, so Wednesday. So, the Cleveland Cavaliers reportedly filled their second two-way slot late on Tuesday/early Wednesday by signing guard Matt Mooney to a two-way deal, league sources told Cleveland.com's Chris Fedor.
Fedor also mentioned that the two-way deal is for two years, which plays into Cleveland's current player development focus.
For reference, big man Dean Wade has the other two-way slot, and Cleveland reportedly waived prior two-way player, guard Levi Randolph, recently.
At this juncture, as the team's official release of the signing alluded to, the Cavaliers are at their maximum capacity as far as having 15 players on the roster and both two-way slots filled, but as Fedor also hit on, that could definitely change in coming weeks.
Anyhow, let's get into what Mooney could bring in spot minutes for the Cavaliers.
Mooney previously signed an Exhibit 10 deal with the Memphis Grizzlies and "was waived about a month later," according to Fedor, and has played with the Grizzlies' G-League affiliate, the Memphis Hustle, this season.
In 24 appearances with the Hustle, Mooney has averaged 12.6 points, 4.5 assists, 3.3 rebounds and 1.7 steals in 30.0 minutes per game, as noted by Basketball Reference's G-League statistics.
Mooney moves without the ball really well, and is a player that spaces the floor for drivers and rollers. He shot 36.8% from three-point range with the Hustle on 4.9 attempts per contest in those 24 appearances.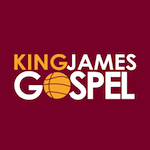 Want your voice heard? Join the King James Gospel team!
Write for us!
Additionally, Mooney knocked down 36.8% from three-point land, as shown by Sports Reference, in a four-year collegiate career, with stints at Air Force, then South Dakota and most recently as a graduate transfer at Texas Tech last year. Money played an integral role in the Red Raiders' run to the 2019 NCAA Championship game, and shot 38.6% from beyond the arc in 2018-19.
In some spot minutes for the Cleveland Cavaliers perhaps this season and next season, I'd think Mooney could be a viable catch-and-shoot player from deep.
Mooney is a player that gets his teammates involved, too, though. In some reserve minutes for the Cavs and to a much larger degree with Cleveland's G-League affiliate, the Canton Charge, I'd imagine Mooney will be a solid ball-mover that generally makes sound decisions.
Though his turnover rate was 16.1% with Memphis, according to Basketball Reference's G-League statistics, part of that seems to have been the lack of familiarity of players and jumbling of rotations given the nature of the G-League.
Anyway, Mooney still had an assist rate of 19.1%, and a 5.3-to-2.4 per-36 assist-to-turnover ratio for Memphis.
Mooney does a nice job of initiating productive ball-swings, keeping his dribble alive to hit rollers in-stride for interior looks and feeds open shooters coming off screens consistently. Along with that, Mooney might be able to playmake on occasion in the pick-and-roll in spot minutes.
On the defensive end, the 6-foot-2 Mooney has good instincts off the ball and is a pretty competent defender at the point-of-attack. Him averaging 1.7 steals per contest in his collegiate career, as noted by Sports Reference, and the aforementioned 1.7 per contest with the Hustle shows how Mooney's going to be a willing and active helper when he's on the floor.
I'm sure that sort of thing, along with sound decision-making, would be attractive to Cleveland Cavaliers head coach John Beilein.
Moreover, though I wouldn't expect Mooney to play much with Darius Garland and Collin Sexton being such key young pieces for Cleveland, Mooney could get some meaningful minutes on occasion if the Cavaliers theoretically traded Matthew Dellavedova and/or Brandon Knight, who are both on expiring contracts, feasibly in a three-team deal/deals near the February 6 trade deadline.
Regardless, the two-way signing of Mooney seems sensible, given that Mooney makes mostly sound decisions, can space the floor and similarly to the likes of Dellavedova and Cedi Osman, has plus defensive instincts.
At any rate, hopefully the 25-year-old Mooney can continue to develop in mostly meaningful minutes with the Charge this year and/or next year.